As we all know, most of the coins are suffering due to the unpredictable nature of this market, some cryptocurrencies are holding their ground with considerable stability in their prices. NEO, the cryptocurrency developed in China, can certainly belong to the list of this stable digital coins. It has high popularity amongst investors because of its similarity in technology with the blockchain network of Ethereum (ETH) which creates a great momentum in the market that translates in the fact that since 6th February of this year, NEO has exhibited a significant upsurge and is currently, 16th March, holding the seventh position on Coinmarketcap.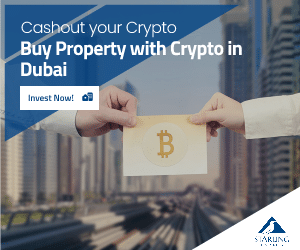 As I mention previously, like Ethereum, NEO is a blockchain platform as well as a cryptocurrency that enables Smart Contracts along with the development of digital assets. NEO uses a unique delegated Byzantine Fault Tolerance Consensus mechanism and as a result, it can carry out more than 10,000 transactions per second successfully.
So why the Market Trend is in Favor of NEO
It is nearly impossible to find out the definite reasons behind a coin's price upsurge as well as the downfall in the cryptocurrency market as the entire mechanism is based on calculative speculation and market sentiment. However, some factors can be considered influential in foreseeing a possible future. For NEO, such factors include:
Association with Onchain
Several investors are hopeful about NEO's future because of its association with Onchain. Onchain was developed to separate the digital currency from the blockchain development team.
The Presence of Various Assets
NEO incorporates a significant number of assets on its platform including its own cryptocurrency. This unique feature makes NEO a globally accepted digital system of smart economy. The variety of assets is likely to make a positive impact on NEO's future.
Improvement in Technology
Despite its similarity with Ethereum Blockchain, the developers of NEO were able to make considerable enhancements over Ethereum.
Partnerships
In December of 2017, NEO engaged in a partnership with 18 major financial institutions along with cryptocurrencies like Red Pulse, Nex, Qlink, and several others which are likely to provide more exposure to this coin and eventually increase its circulation.
Governments and digital corporations
Even as many blockchain platforms push for anonymity, Neo is designed to take into consideration the permanence of government, by creating an ecosystem where governments and digital corporations have a common meeting point unlike Ethereum which is designed to only empower developers create their own digital identities secured by the platform.
NEO (NEO) is building a smart contract ecosystem that mirrors the future of blockchain technology while Ethereum is utopian and a bit too idealistic.
The upcoming Trinity Project
In coming months, Neo will be launching the Trinity project as part of its development roadmap. The idea behind Trinity is for complex processes and transactions to be done off-chain, with only the final product running on-chain.
This will add three critical features to the NEO platform. Initially, it will significantly increase the scalability potential as compared to Ethereum because most of the transactions will be taken off-chain hence eliminating the problem of congestion on the main-chain. This also will get a drastic increase in the number of projects launching on the Neo platform, which is a plus to the value of Neo (NEO) in the smart contracts space.
Trinity will also cut by a significant portion the cost of running smart contract applications. That's because on the smart contracts space, the more complex the applications that run on the chain, the more the fees required for the extra computational power.
This is the reason why Ethereum transaction costs have been on the rise, in tandem with its growing scalability issues. This issue will be a thing once trinity is implemented on the NEO ecosystem. Already NEO is way better than Ethereum in terms of costs and with trinity, you can expect the gap to widen even further. This will give NEO the extra edge it needs in its ride to the top, as the number one smart contracts platform.
Source: http://neo.org