Stellar (XLM) –  is the open-source, XLM (distributed payments infrastructure) that is, in fact, aspiring to outstrip Ripple (XRP). The main goal is to conquer all the cross-border transaction and be the leading platform for such an important solution for people, banks, and institutions all over the world.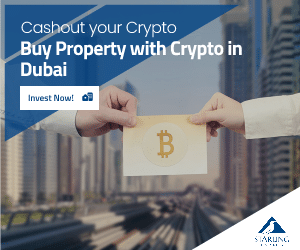 Recently, Stellar (XLM) has partnered with Keybase who is well-known for its free mobile and computer security apps. Both companies are aiming to enhance cross-border deals with the purpose of connecting people with financial services costing lower than what users pay nowadays, and this way, fight against one of the major problems in the world which is poverty by developing the potential of each individual.
All this already stated above is what actually Ripple (XRP) offers, who through its blockchain platform (Rippkenet) counts with a pool of allies of over a hundred member financial institutions and banks. That makes the Stellar (XLM) purpose not so easy to get, but the company is definitely committed to succeeding on its path.
Then how could Stellar (XLM) overtake Ripple (XRP)?
Well, before introducing some of the reasons why Stellar could overtake Ripple it is important to say that both coins were founded by the same person, Jed MacCaleb which first did create Ripple and later on left the project and started a new one which was Stellar.
Jed MacCaleb founder of both Ripple (XRP) and Stellar (XLM) – image source: youtube.com
Both altcoins are very similar one to the other. Both were conceived with the idea to be functional on commercial establishments. Nevertheless, in spite of the similarities Stellar is perceived a non-profit organization and on the other hand, Ripple is, in fact, a firm operating for profit. Besides, Ripple is developed as a centralized operator, while Stellar is actually considered decentralized on its operations.
In the current moment, Ripple is the number three cryptocurrency when it comes to the value of market cap and shows up as a solid competitor for Stellar. Nonetheless, this is actually not stopping the company from keeping working and improving their services to climb up from the seventh place.
Moreover, Stellar also may overtake Ripple as the go-to platform for cross-border payments for just an easy reason: What will people choose… a cross-border payment service that is decentralized and which is open-source with non-profit interest or they will choose a centralized platform with an operating profit?  The answer is obvious.
Next, we are going to see how Stellar and Ripple are performing in the charts and we can identify the same pattern on both coins after the market correction. Even though, there are now losing more than 60% from all-time highs we do not doubt that this is just temporary before we can see a huge bull run for this coins and also the rest of the market.
Current situation on Stellar (XLM) and Ripple (XRP):
Ripple (XRP) and Stellar (XLM) charts – image source: coinmarketcap.com
Stellar is trading at $0.23 cents down 18% in the last week while Ripple is trading at $0.70 cents down 13%. Although this market correction, both coins have huge potential on the upside and probably we could be back at those all-time highs and even go higher before the end of this year. In this way back to testing that ATH we will see which one performs better and stays more solid.
In conclusion, Stellar may overtake Ripple as the cross-border payments but in order to confirm that we may wait a little bit more and see how Stellar can attract more banks and big companies to join their platform. Nonetheless, it is only a matter of time to see what can happen; we never know what Ripple may have to fight back this strategy.