DX.Exchange, a cryptocurrency and digital exchange that makes it possible for investors to trade in companies like Facebook Inc., Apple Inc., and Tesla Inc. has announced that it will go live next week.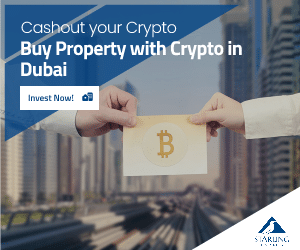 With offices in Israel and Estonia, DX.Exchange, aims to offer digital tokens based on share of 10 Nasdaq-listed companies and it's planning to expand to the New York Stock Exchange including Tokyo and Hong Kong. The exchange will work outside of the U.S. makes it possible for investors to trade even when the stock markets are closed.
According to the firm, each digital security is backed by a regular share, giving holders the opportunity to have the same cash dividends without involvement of the companies.
The digital stocks works through a partnership with MPS MarketPlace Securities, Ltd, under the supervision of the Cyprus Regulator, CySEC. MPS MarketPlace Security buys real world stocks, in accordance to token demand in the DX.EXCHANGE platform and generate smart contracts, ERC20 tokens created on Ethereum's network to represent those stocks.
According to DX.Exchange, the tokens offered for sale are based on leading public company shares listed on the biggest exchanges like NASDAQ, NYSE, Hong Kong Exchange and Tokyo Stock Exchange.
DX.Exchange customers who are willing to buy Digital Stocks are asked to go over an additional small approval form with Term & Conditions, MIFID 2 compliant where they will need to approve to enter into an agreement with MPS for buy/sell of Digital Stocks.
Going by the information available on DX.Exchange, MPS MarketPlace Securities Ltd is the trust holder of the stocks on behalf of the token holders.
Some have criticized the idea, saying it needs to be approved by the U.S. Authority. However, Chief Executive Officer Daniel Skowronski said the platform does not need approval from the Americans since it does not operate in there.
"We saw a huge market opportunity in tokenizing existing securities," the CEO said in an email saint to Bloomberg.
"We believe that this is the beginning of the traditional market's merge with blockchain technology. This is going to open a whole new world of trading securities old and new alike."