According to the crypto expert Phillip Nunn, timing is everything.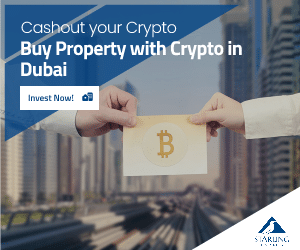 He sees a bright future for Ripple and its digital asset and claims that the company's coin can follow Bill Gates' lead and eventually become the go-to digital currency.
He wrote that XRP has the potential of becoming the "Microsoft of crypto." Nunn is the CEO of The Blackmore Group and Wealth Chain Group.
He recently tweeted that he has never been a supporter of Ripple's XRP but "they are making some serious moves… they will become the Microsoft of crypto."
Similarities to Microsoft
Nunn was asked by BusinessCloud to explain his comparison, and he said that he sees a lot of similarities to Microsoft's position within the advent of the Internet.
"You can argue that Microsoft's tech is substandard and that it's clunky – compared to say, Apple, it is nowhere near as innovative and up to the task," Nunn said.
He continued and explained that "However the genius of Bill Gates was the fact he was in early and timing was everything. While others were focusing on product development, he was focusing on adoption. Windows, Excel and Word are the go-to tools for every business."
Regarding the next wave of crypto, he believes that it's all going to be about adoption and Ripple and XRP are currently getting into more and more banks, and they're positioning themselves perfectly to succeed.
Crypto Visa payment platform just added XRP
Nunn might just be right as Ripple's success, and its crypto XRP's adoption are increasing.
Crypto.com has officially added the coin to its wallet and card payment app.
The platform is currently working to launch Visa credit and debit cards that will allow users to spend crypto anywhere where Visa cards are accepted. This would be massive for XRP because it would lead to higher adoption.