Coinbase revealed that there would be a XRP-related airdrop that will be heading toward the crypto users. Check out the latest reports about this below.
Coinbase drops important announcement for crypto users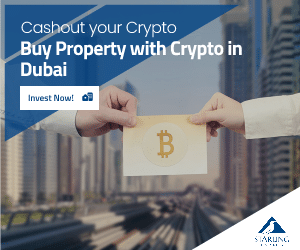 Coinbase said that it's now executing an airdrop of the long-awaited crypto asset Flare (FLR) to applicable users.
Flare Network, with its native FLR token, aims to essentially bring smart contract functionality to various blockchain networks. It's also important to note the fact that they will be starting with XRP and then Litecoin (LTC).
"Coinbase will deliver the FLR airdrop to users who held XRP on the exchange on December 12th, 2020, which is the day that Flare took its blockchain snapshot," new reports coming from the Daily Hodl note.
The leading US crypto exchange says outbound transfers of FLR will be disabled until the airdrop is complete and the coin has sufficient liquidity on the exchange.
"As previously stated, Coinbase will be honoring our prior commitment to support the Flare (FLR) token airdrop for eligible users…"
The notes continued and revealed the following:
"Once sufficient supply of this asset is established and our airdrop distribution is complete, we will announce the impending launch of trading on our FLR-USD pair in phases."
Coinbase asks for $470k to cover fees
Coinbase requested $470,000 to cover costs and fees stemming from investigations into former Coinbase employee Ishan Wahi and his brother and accomplice, Nikhil. Both are accused of insider trading and wire fraud.
In a letter that has been dated April 3, a lawyer representing Coinbase asked for restitution to cover the costs it said occurred during the investigations by the Department of Justice and the SEC.
The total amount would fall under the Mandatory Victim Restitution Act, which states the fact that victims are entitled to both expenses and lost income from investigation participation of some offenses — including wire fraud.