XRP to Surge After Ripple's Latest National Bank of Kuwait and Financial Tech companies Partnerships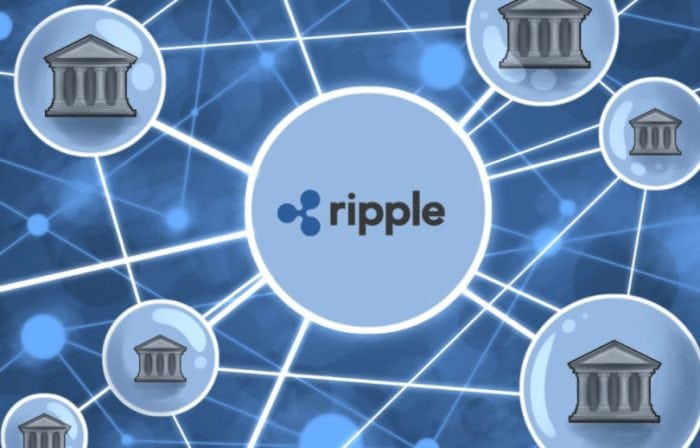 Ripple's CEO, Brad Garlinghouse explained how Ripple's XRP is getting momentum. It seems that the momentum is strong enough, for now, to take the crypto beyond the $1 mark. Ripple keeps teaming up with essential names in the financial world, and this triggers enhanced success.
Ripple's latest partnerships
The last few weeks have kept the crypto market in a bearish trend, especially the past 24 hours. Only Bitcoin lost $1,000 per token, so it seems that probably an adjustment will soon be on its way in the form of a bull run. Ripple is currently trading at $0.57, and it's down by 10.17% in the past 24 hours.
Brad Garlinghouse revealed 20 new production deals with new companies, and this comes right after Ripple managed to have a record first quarter of 2018.
The newest partner flaunted by Ripple is the National Bank of Kuwait, one of the largest banks in the middle east. It will adopt xCurrent's platform for international deals. Kuwait Finance House which is the country's second-biggest bank also joined Ripple Net.
Welcome to RippleNet @NBKPage! They're the first bank in Kuwait to use #xCurrent to provide instant cross-border payments for their customers. https://t.co/vIzeB4C6zY

— Ripple (@Ripple) May 29, 2018

Ripple is on the right path towards success
There are two other Financial Tech companies that also teamed up with Ripple: InstaReM from Singapore and BeeTech from Latinamerica and they adopted xCurrent and xVia. In his CNBC interview, Brad Garlinghouse said that "There's a very high correlation between the Ripple XRP price and the bitcoin price, but ultimately these are independent open-sourced technologies. It's early, over time you'll see a more rational market and behaviors that reflect that. I think it's a matter of time until people better understand the different use cases."
InstaReM and BeeTech open payment corridor on RippleNet | #Ripple #XRP https://t.co/gi7Tubtfi1

— Thomas Ripple (@XRPHODLER) May 30, 2018

He also addressed the current Ripple controversy in which some investors who claim it's not a currency but a security are suing it: "If you own XRP, you don't own rights to the profits or any dividends to the company. XRP has real utility."
Ripple's price is set to head straight to the moon
Ripple's XRP is now the world's third-largest crypto, and the real world applications and partners managed to turn it into an extremely influential cryptocurrency. Ripple's success will definitely trigger a price growth for the coin, especially considering the increasing popularity of the network, the massive media, and mainstream society penetration, the success in the financial world and growing interest for the coin around the globe.
XRP's latest price fluctuations are in tandem with the whole crypto market, so there's nothing to worry about in that regard.