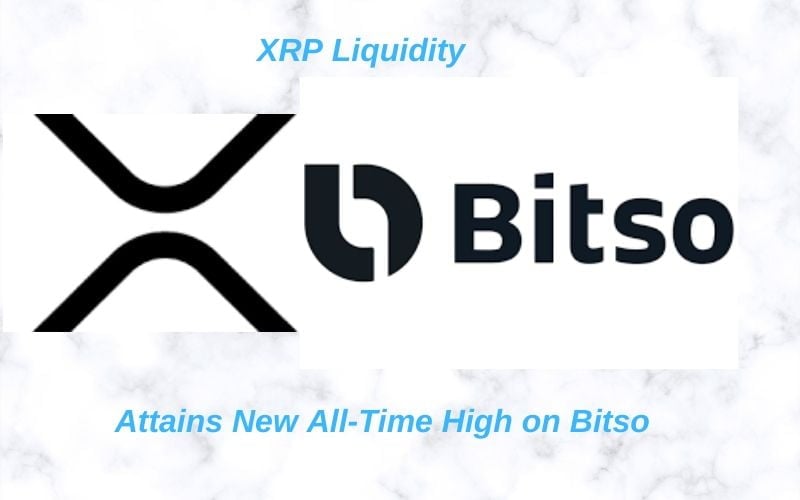 The crypto market is doing great today following Bitcoin's massive achievement of surpassing the FOMO-triggering level of $10k.
Most coins are trading in the green today, and the Wall Street is expecting to see Bitcoin surging even more.
XRP liquidity breaks record on Bitso
It's been just revealed that the liquidity index for XRP that's paired with the Mexican Peso hit a new high on Bitso.
The online publication the Daily Hodl, notes that "according to the Liquidity Index Bot, the liquidity index of XRP/MXN on Bitso has been rising steadily over the last four days."
The data also reveals that "From 32,962,643 on May 27th, it rose to 35,168,346 on the 28th, and to 36,023,811 on the 29th before peaking at 36,795,339 on May 30th, surpassing the previous record of 36,023,811."
Bitso uses Ripple's ODL product that's powered by the digital asset XRP. The On-Demand Liquidity was formerly known as xRapid, but the product's name changed due to a process of rebranding.
Check out the tweet below.
Liquidity Index for Bitso XRP/MXN (28-day moving trend)
Day progress: 92%
Today so far: 36,368,522
All Time High: 36,023,811
Data: https://t.co/v07j0Xh3s1 pic.twitter.com/CqJP1LrwFH

— Liquidity Index Bot (@LiquidityB) May 30, 2020
In terms of pricing, XRP is trading in the green today, and at the moment of writing this article, the coin is priced at $0.211674.
Ripple shows solidarity with the black community in the US
In other news, Ripple is showing solidarity with the black community from the US.
Here's what the firm tweeted. Ripple's Brad Garlinghouse also had something to say about the matter.
— Ripple (@Ripple) June 1, 2020
While I can't ever fully understand the pain of our Black community that recent and past events have caused, I stand in solidarity with all who are fighting to save Black lives. https://t.co/E3QufkUUsU

— Brad Garlinghouse (@bgarlinghouse) June 1, 2020
Not too long ago, it's been also revealed that Ripple is pro XRP and crypto regulation.