The XRP (XRP) rally in the cryptocurrencies market is far from ending, but it's not a lean journey. The recent skyrocketing experienced by Ripple's token also drew some critics as some crypto enthusiasts voiced that the XRP rally is nothing else than an organized pump and dump. Despite all that, XRP (XRP) moved independently of the leading cryptocurrency in the market so that the XRP might have finally decoupled from Bitcoin (BTC).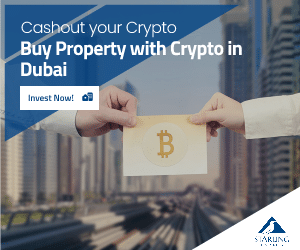 While some enthusiasts of the cryptocurrencies market keep on saying that Ripple's token is centralized or that Ripple is unfairly allocating XRP tokens, one thing is sure. Namely, the investors are showing increasingly higher interest in XRP (XRP).
Ripple and its XRP token are great partners for the banking industry
It's evident that more and more financial institutions and banks turn to blockchain technologies as possible solutions to tackle the current issues of the conventional remittance systems.
Out of all the blockchain technologies in the market, Ripple's XRP network is the best choice for banks and financial institution, and that' visible when looking at the names of the banks that are using or testing the Ripple's platforms, such as xCurrent and xRapid.
Both the before-mentioned platforms of Ripple help banks conduct almost instantaneous and cheaper cross-border transactions. So, Ripple is there to empower the banks and not to replace them, and that earned it significant deals with mainstream financial institutions.
XRP (XRP) might have finally decoupled from Bitcoin (BTC)
While the majority of cryptocurrencies rise and fall depending on how Bitcoin (BTC) trades in the market, Ripple's token, XRP (XRP), showed some independent moves over the time.
However, the XRP (XRP) independence from Bitcoin (BTC) is more visible since the recent rally of the Ripple's token. Accordingly, XRP (XRP) surged and dropped in opposition with the Bitcoin (BTC).
Many discussions in the past debated a possible decoupling of the XRP from the BTC. Now, XRP (XRP) might have finally decoupled from Bitcoin (BTC).