The latest reports are quite alarming regarding the BitMEX crypto exchange, as they urge users to get their crypto out until it's not too late. Here's what's reportedly going on with the platform.
Closing customers' accounts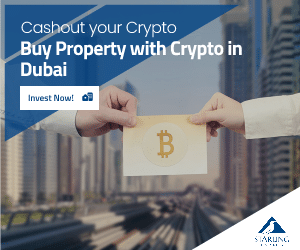 Breaker Magazine's David Z. Morris reports that the Hong-Kong based exchange is actively closing some U.S. and Quebec customers' accounts.
He writes that "According to the South China Morning Post, the new wave of shutdowns is a response to action by Quebec's financial regulator, the Autorité des marchés financiers (AMF), which says BitMEX isn't licensed to operate or serve customers in the province."
It seems that this is basically a reminder that the exchange is the subject of regulatory action and this could result in lost user funds.
Morris continues and explains that the SEC has taken action against international crypto exchanges that have been illegally service U.S clients and this was a hint for BitMEX which reportedly trade more BTC than any other exchange a good reason to "clean up its act."
BitMEX has shut down user accounts in the U.S before as well, and they also shut down the account of the famous Tone Vays.
Back in November, he said that his account was terminated due to suspicions of being a U.S. citizen.
People are advised to get their crypto out
Both Americans and Canadians will keep wondering whether and if their account will be shot down by either the exchange or the regulators and this is the main reason for which Morris advises users to get their crypto out or at least don't leave too much in the exchange.
He also advises people not to leave too much crypto in ANY exchange especially the ones which are not regulated. He gives an example as well, the one of 1Broker.
When this was suddenly shut down by the SEC, users have lost access to their funds. You can read the entire story on Breaker Magazine here.
Updated from their TOS:
Residents of the United States of America or Québec (Canada) are prohibited from holding positions or entering into contracts at BitMEX. Residents of Cuba, Crimea and Sevastopol, Iran, Syria, North Korea and Sudan, or any other jurisdiction where the services offered by BitMEX are restricted are also prohibited from holding positions or entering into contracts at BitMEX. If it is determined that any BitMEX trading participant has given false representations as to their location or place of residence, BitMEX reserves the right to close any of their accounts immediately and to liquidate any open positions.