0x (ZRX) open and permissionless protocol allows the ERC-20 tokens to be transacted on the Ethereum blockchain. You can transfer more than just the currency; you can also transfer tokenized assets such as derivatives, securities, and more tradeable unique tokens. 0x eas founded back in 2016 to enable online services to offer token trading capabilities to users without the need to hold user funds in its custody.
More investors are getting involved with 0x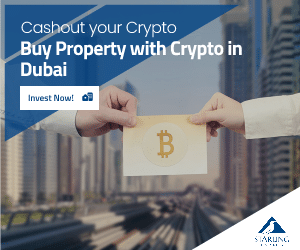 0x was recently added to Bithumb, the famous Korean exchange platform and there have even been rumors suggesting that the protocol could be listed on Coinbase as well. Back in 2017, Coinbase announced which were its listing requirements: strong alignment with the platform's values and mission, high-quality of engineering and product, the short and long-term operating expectations, the ability to scale, liquidity, token demand and global exchange representation. 0x meets the right digital framework and infrastructure; in other words, it qualifies for a Coinbase listing.
Coinbase implemented Paradex
This is important because Paradex, the elite peer-to-peer trading platform that's focused on speed, reliability, and non-custodianship runs on the 0x platform. So, this partnership can turn out extremely beneficial for the 0x token. Paradex has only ten employees, and it's one of the few startups that use its technology to get access to less popular cryptos.
For the moment, Coinbase is only trading four cryptos: Litecoin, Bitcoin, Bitcoin Cash and Ethereum.
0x price is starting to correct
The whole crypto market is about to make a massive comeback and in this scenery, 0x could very well become the leader of the way. Looking at its price over a long-term fit, it's easy to see bullish signals from the 22 and 50 EMA's crossing through the 200 EMA. The ZRX market is currently waiting on an explosive boost of the South Korean investment for new listings. Analysts claim that 0x is set for an overall bullish year and as the price action heads towards an all-time high, the investors' loyalty is being currently tested.
0x announced the launch of the second version of its protocol
The 0x protocol is preparing to launch a second version of its decentralized market protocol which will develop an Ethereum-based protocol that is set to enable the creation of decentralized markets for a vast range of products and services.
Overall, the 0x team is working on lots of advancements that could send ZRX straight to the moon.