Coinbase is on the verge of some massive achievements these days. For starters, the platform's plans include the revamping of its GDAX service for institutional investors. Another significant achievement of the exchange is that it acquired the crypto trading platform Paradex, a decentralized exchange which uses Ethereum and ZRX. This is also good news for ZRX as well. Let's take a more in-depth look at these two main events.
Coinbase to revamp its GDAX service to Coinbase Pro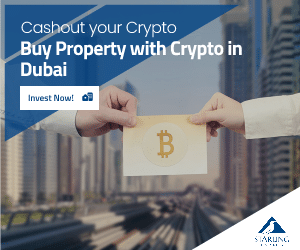 Brian Armstrong, Coinbase's CEO announced via the company's blog that the GDAX service is set to evolve into Coinbase Pro.
"Since launching in 2015, GDAX has built liquidity and stability in the space and also helped us understand the needs of active crypto traders. Switching to the name Coinbase Pro is a recognition that the individual active trader requires a product completely dedicated to their specific needs," the blog post announces.
The platform will provide professi0onal trading services and tools that will be delivered via a totally reengineered UI that would make the trading experience straightforward and more intuitive.
The announcement also notes that all users with individual accounts on GDAX will automatically become Coinbase Pro members.
Coinbase Pro gets launched by the end of June.
Coinbase acquires Paradex
Paradex decentralized exchange platform is a peer-to-peer ERC20 DEX service that uses the 0x (ZRX) protocol. As a decentralized exchange platform with no more than ten employees, it provides users the ability to trade cryptocurrencies from their wallets rather than using centralized services. In other words, it allows users to have full custodial rights over both their tokens and fiat currency.
Coinbase reveals on its blog in a post that the team is more than excited to welcome Paradex to the team. The platform will allow Coinbase customers to trade hundreds of tokens straight from their wallets and this move will boost Coinbase's commitments to investing in decentralized infrastructure. It will also support its participation in the developing world of wallet-to-wallet trading.
CNBC reports that the financial terms of the deal are not disclosed yet. This partnership will expand the types of cryptos that customers will be able to access via Coinbase. To be more precise, the number of cryptos surged to more than 1,600 over the past year and now is set to go straight to the moon.
Both the acquisition of Paradex and the revamping of the GDAX service to Coinbase Pro mark two of the most important expansion activities achieved by Coinbase recently.