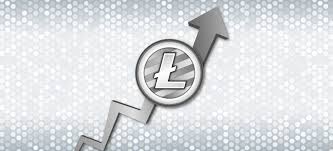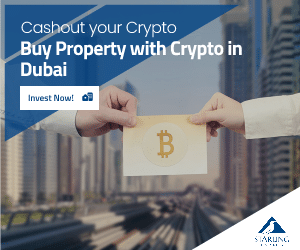 Litecoin (LTC) – If there ever was a time to invest in some Litecoin, now is it! The cryptocurrency has recently been on a price rally that saw its value increase by more than 25%. Litecoin has increased in value on the news of an impending release of its payment solution which is known as LitePay. It also received support from the general direction of cryptocurrencies that saw the market rise by more than 70% ever since the beginning of February. A collection of factors have made Litecoin one of the more profitable cryptocurrencies to invest in. Currently valued at $217.21, it has now joined the top 5 cryptocurrencies in the world by market capitalization. Here is more on this and why it should be in your cryptocurrency portfolio.
Litepay heralds a new era for Litecoin
The surge in the value of Litecoin was in part due to the announcement that a new instant payment system featuring this cryptocurrency is due for release. Known as Litepay, it will boost the adoption of Litecoin among the consumer masses. Through this payment system, individuals and businesses will be able to conduct transactions easily using Litecoin. The announcement was made via Twitter and indicates that Litepay would begin operations in the end of 2017.
So how does Litepay work?
According to Litecoin representatives, it is quite easy to begin using this new payment system. The first step is to order a Litepay card. Your identification will be verified and then the card is shipped to you. After receipt, you are required to verify your card. This creates a card-holder account for you in the Litecoin blockchain consumer-sector.
With your card now live, you can load Litecoin into the card and use the cryptocurrency as dollars. After that, you can proceed to utilize your Litecoins in any vendor or ATM which accepts Litepay. This new payment system brings this altcoin and the cryptocurrency industry much closer to the masses. Governments' cautious optimism about cryptocurrencies and the news of Litepay launch both pushed the value of Litecoin upwards.
Whether real or scam, it's good for Litecoin
A number of conditions led to the meteoric rise of Litecoin. A major contributor was a rumor that there is going to be a major Litecoin hard fork. The rumor circulated in the cryptocurrency industry and had investors interested in capitalizing on the fork. According to the rumor, Litecoin would launch a fork known as Litecoin Cash (LCC) on February 18th. The fork promised that there would be 10 Litecoin Cash tokens for every Litecoin held. The fork would occur at block 1,371,111. Investors bought up Litecoin ahead of the launch so as to increase their cryptocurrency holdings when Litecoin Cash rose in value. While Charlie Lee indicates that the fork is simply a scam, anticipation definitely increased the value of Litecoin.
The dark web wants Litecoin
Good news for Litecoin seems to be coming from all locations, even the most unlikely ones. A report by Recorded Future indicates that Litecoin is more popular in the Dark Web than any other cryptocurrency. Users of this part of the Internet are shying away from the industry behemoth because it has slow processing speeds and extremely high fees involved in the transactions. The transaction fees can amount to 30% of small payments. In addition to that, a 24 hour waiting period for transactions to be qualified is too long for Dark Web users.
Recorded Future scoured more than 150 different message-boards, forums, marketplaces and illicit groups in the Dark Web when compiling the report. The stability, flexibility, and convenience of Litecoin now make it the cryptocurrency of choice in the Dark Web. The confidence in Litecoin contributed to its value increase.
Charity is good
Litecoin investors and enthusiasts remember that on December 20th, 2017, the founder of Litecoin liquidated his LTC balance. He donated it to the Litecoin foundation. Some thought he was abandoning his brainchild but the truth was far from that. Charlie indicated that he wanted to reduce his influence over the cryptocurrency's performance and also give back to the community. The goodwill has borne fruit and investors are looking to be associated with an altcoin which has an altruistic side. Therefore, there is still the investment in Litecoin that is inspired by Charlie's move.
Conclusion
While the top spot has been held by another cryptocurrency for a long time, Litecoin is making a serious play for it. Currently one of the top 5 cryptocurrencies in the world, Litecoin's value is only rising over time. If you are looking to invest in some altcoins, this is the ideal choice right now.
https://www.ccn.com/dark-web-users-favoring-litecoin-due-to-bitcoins-costly-slow-transactions/
Chart 1: Litecoin value chart (Source: Coingecko, 2018)
https://www.ccn.com/litecoin-price-jumps-25-as-founder-lee-remains-upbeat/