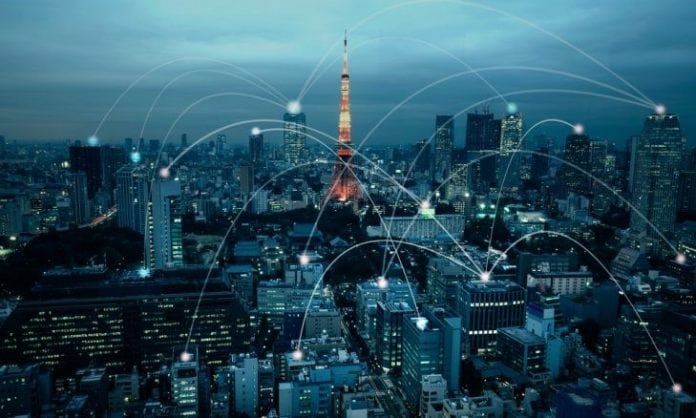 Ripple (XRP) – There seems to be a relationship between Google, Facebook and Ripple on cryptocurrency regulation owing to corresponding statements coming from their ends. That Facebook and Google are centralized attest to the fact that they monitors what people do on their platforms. A little while ago, around January, news of Facebook clamping down on ads that has to do with cryptocurrencies, Initial Coin Offering (ICO) among others were all in the air, until they were completely banned. Mark Zuckerberg firm said his company is not interested in favoring unethical cryptocurrency advertisers.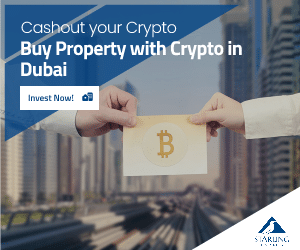 It is no big deal to say ads can lure unsuspecting Facebook users into investing in ICO that won't materialize into something worthwhile, it is as well right to put a stop to it. But what is completely out of it is to exclude those who do not join in the campaign. The ban signals that Facebook users won't be seeing Bitcoin and altcoins advertisements, Initial Coin Offering and any cryptocurrency ads on the social media platform.
In what many analyst refer to as "concentrated ban on cryptocurrency, ICO or Bitcoin adverts", Zuckerberg's firm says the clamp down is due to some cryptocurrency advert relating directly with "misleading or deceptive promotional practices." The efforts in many stances are directly affecting financial service providers who have nothing deceptive in their dealings but because they have something to do with cryptocurrency. Facebook claims the action is in the interest of users and that it will deal decisively with Adverts failing to comply.
A while after Facebook's action, some advertisers alleged Google of hiding their ads from people. While this may be true, Google has not officially revealed anything to deny the action or substantiate the reason behind its action. Some advertisers alleged that there is a drastic drop in their ad views, while some are saying their accounts and ads have been suspended. The alleged ban is not restricted to Google Adword advertisers alone, it also affected Vloggers on Youtube who were banned without prior warning.
We are part of the big @YouTube purge. They've banned our channel and won't say why. Other than "Your content goes against our community guidelines."https://t.co/6nJJ6ck9K6#YouTubePurge We don't even get political, and they've banned us. Censorship ain't cool.

— Bad Crypto Podcast (@badcrypto) March 4, 2018
Zuckerberg's Hypocrisy: Let's Reverse to January
In a separate statement in January, Facebook Co-founder Mark Zuckerberg on his social media page says he is now deeply researching on blockchain stating that he's "interested in going deeper and studying the positive and negative aspects of these technologies, and how best to use them in our services."
Zuckerberg, who passed his sentiment on cryptocurrency, says encryption and cryptocurrency which "take power from centralized systems and put it back into people's hands comes with risk of being harder to control", and that he would be delving into them this year.
While Zuckerberg made the whole wide world happy, his statement was perceived as a giant step for the cryptocurrency world at large.  Being an investor, Zuckerberg is always open to venturing into and tapping from new opportunities in the society. He observes and acts on latest trends, and convert them into wealth without any delay. This has made Facebook acquired 66 companies, spending $23,124,700, 000 on disclosed acquisition. Maybe Zuckerberg intends investing a whopping sum into cryptocurrency, observers have been conjecturing.
The latter statement made by Zuckerberg on supporting cryptocurrency and Facebook's recent clamp down on the cryptoverse really point to the hypocrisy of Zuckerberg and tells a lot about the attitude of Facebook toward decentralization. He at one time pledged to look into Cryptocurrency, and at another point, his firm is clamping down on the new tech alien.
Does Google intend joining Cryptocurrency world?
Google has not revealed its plans to join the cryptocurrency world, but there are numerous pointers that the giant search engine is eyeing cryptocurrency, either getting its own or using a viable one as a means of exchange. Remember in 2014, Director of Google Idea, Jad Cohen, in a statement revealed that the cryptoworld is a new space but it is unclear how digital currencies will evolve.
Jad sees future in cryptocurrency, but the only thing that hinders him is "lack of regulation" which made him say "there's a danger to it not being regulated in some form." Jad is an employee at Google, he understands that whatever is being said has to fall back on Google even if it does not completely reflect the company's stand.
In another dimension, last year, in what could be called a major cryptocurrency boost, Google Ventures invested $25 million into Currencycloud, a cross-border payments provider based in the UK. That being the first time Google would be investing in a Fintech company is signaling the possibility of Google joining the cryptocurrency world.
Did you notice anything about Google and Facebook's comments on cryptocurrency?
Mark Zuckerberg says Cryptocurrency needs regulations, this is also the assumption of Jad Cohen, an important employee at Google. The two firms are clamoring for regulations of cryptocurrencies. While they were doing this, the government has also raised concern on this. Different countries are calling for cryptocurrency regulation, in support of the demand made by financial companies and world investors who see cryptocurrency as a future threat.
It is no doubt that regulating cryptocurrency may make the financial technology alien become centralized, however, in the few of some, regulations on cryptocurrency makes it secure and more bankable.
The United States financial monitor, the Security and Exchange Commission (SEC) in different summons argued that digital currencies and token falls under "security" going by the US security laws.
Why Is Ripple ahead in this situation?
The moment SEC raised security concern over cryptocoins and exchanger platforms, Ripple was the first to pledge allegiance to the demand of the government. In an interview with CNBC, Ripple CEO Brad Garlinghouse said "It's incredibly important that the entire industry recognizes that we have to work with the regulators, we have to work with the system."
Although, Brad's assertion is not in tandem with what crypto-enthusiasts believe. Enthusiasts are of the opinion that Bitcoin and other altcoins should not be regulated, however, he, Brad seems to be speaking the mind of few people in the cryptoverse and those who are scared of the possible dangers in cryptocurrency.
Ripple is the only cryptocoin to first observe regulations from different angle, pledge support, and dance to the tune of security checkmate that SEC calls a necessity.
What did you notice about Facebook, Google, and Ripple?
Facebook, Google, and even Ripple are on the same line. They see cryptocurrency from the same angle. There is high possibility that the three giants may have the intention of working together on regulations. If they are not, will Google and Facebook who shout regulation, support Ripple or invent new cryptocurrencies? Founding new cryptocurrencies may not be necessary, since Ripple (XRP) has pledged support for the regulation. A new cryptocoin, which Google and Facebook may be planning to invent would not be necessary again.
Nothing is impossible, but going by Ripple's wide popularity today, especially its enriched cross-border transaction technology, which Currencycloud, a company Google invested in, is also into, there is possibility they collaborate to bring out something viable. A Facebook-Google-Ripple collaboration should not be doubted. Only future will tell if it is possible or not.