Amazon has announced today that users of it's Amazon Web Services are now able to immediately deploy instances of Ethereum nodes, it gives the choice between deploying a public or private EC2 instant, what is strange is how they have chosen so solely support Ethereum firstly at this point.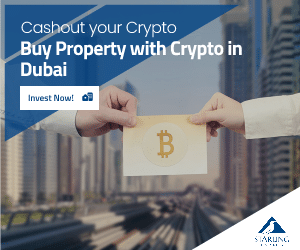 This makes it even easier for developers to deploy in minutes a full Ethereum node – public or private and create dApps on the Ethereum network, it also makes the path for private corporations who want to use Ethereum but not on a public network to do so in privacy.
Coincidence that Amazon purchased crypto domains last year?
Amazon last year registered cryptocurrency domains last year such as amazonethereum.com, amazoncryptocurrency.com and amazoncryptocurrencies.com at the time it was pure speculation that they wanted to reserve the domains but it now appears clear Amazon has chosen a clear winner in the long term and that is Ethereum, by registering these domains and then letting users deploy Ethereum nodes today I wouldn't be surprised if they release something on Ethereum itself.
Perhaps this year we will see an Amazon exchange or token?
Amazon would benefit most from using a blockchain such as Ethereum at every stage of it's business model it could cut expenses from tracking, payments and much more blockchain could completely reduce Amazon's overheads if implemented correctly.
I think this is a very bullish sign for Ethereum.