AWS clients can now create blockchain-based solutions easier via AWS Blockchain Templates. The goal is to enable users to build and launch their own blockchain networks.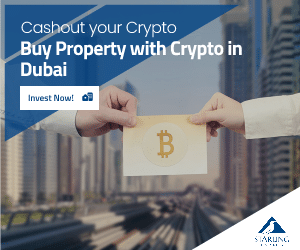 With the instant blockchain templates, AWS basically launched a new inroad into the blockchain technology. From now on, users will be able to launch both public and private networks based on Ethereum and private networks based on Hyperledger Fabric with a few clicks of the mouse.
Amazon has been just granted a patent for streaming data marketplace
The great news comes after Amazon receives a license that covers streaming data marketplace and both events mark the giant's increasing interest in the crypto world.
"For example, a group of electronic or internet retailers who accept Bitcoin transactions may have a shipping address that may correlate with the Bitcoin address. The electronic retailers may combine the shipping address with the Bitcoin transaction data to create correlated data and republish the combined data as a combined data stream," according to the patent.
Developers can focus on creating blockchain-based apps
The launch will allow developers to focus more on building apps rather than on turtling towards the setup of the blockchain network. The deployment of the frameworks will be made via certified and managed AWS CloudFormation templates.
New networks will be created in a few minutes. AWS's Jeff Barr said that users don't have to deal with spending extra for access to these templates because they will only have to pay for the resources that are required to run their blockchain networks.
"With AWS Blockchain Templates, you can deploy Ethereum and Hyperledger Fabric frameworks using managed and certified AWS CloudFormation templates. AWS Blockchain Templates allow you to focus on building your blockchain applications instead of spending time and energy on manual setup of your blockchain network" according to Amazon's official notes.
The networks will be created in users' Amazon VPN
The networks based on Ethereum will support Ethereum mining and will also offer an EthStats page for monitoring the metrics of the network. There will also be included a EthExplorer toolkit for enabling users to explore transactions and smart contracts.
The networks will be created straight into the users' Amazon VPN, and this means that they'll get the chance to benefit from Access Control Lists and VPC's subnets.
With its latest actions, Amazon shows explicit support for the blockchain technology, and we may even witness a quicker adoption of Bitcoin and other cryptocurrencies.