The Creation of the First Digital Courts
In the complex world of Cryptocurrency, having a issue to be solved in a traditional court would be most surely, a complete mess.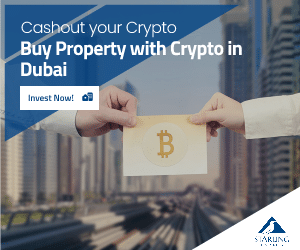 We would end up with scenarios like:
-"But what is DAO?
-"DAO is a Decentralised Autonomous Organisation, your honour"
-"Speak in English!"
At the same time, Blockchain "communities", find it very complicated to settle disagreements in traditional courts. And Capitalism does Run on the Law. Which ends up limiting the amount of business that can be done on the internet.
So 7 years ago, Aragon's Project came along. Aragon had the framework and tools needed to create the Decentralised Autonomous Organisations (DAOs). Ranging from Organisations for thousands of users to simpler ones designed for a small niche. And the "court system" that came along was ready to handle "subjective disputes that require the judgement of human jurors" – according to Aragon (ANT) developers team.
Tim Draper's Investment
To introduce Tim Draper, he is a $1 Billion USD Networth Entrepreneur who always focused on Investing in Venture Capital and was founder as companies such as Draper Venture Network and Draper Associates. His most prominent investments include Skype, Tesla, SpaceX, Twitter and Coinbase.
Known to be one of the most influential people in Silicon Valley.
Closer to the Cryptocurrency Industry, Draper bought more than 25,000 Bitcoins from a Government Auction back in 2014.
So, recently was announced that Draper Associates bought into Aragon's ANT Token to a value of $1 Million USD. We can't call it a huge move, in the World of Investments. Although it is considerable when we are refering to the Blockchain Industry.
Aragon has already some famous backers, such as, Placeholder and CoinFund.
Aragon, aims to create what they call the world's first "digital jurisdiction". Providing management tools for the digital organisations and an Online Dispute Resolution Service.
ANT – Aragon's Token – is used as governance of the Network. So far the service has over 200 human jurors on the platform. This is a Project as recent as 10th of February.
Tim Draper said "After Aragon, the governing of the world will never be the same." While backing his trust on Aragon's Network.
Aragon's Court Summary
ANT Holders will have the chance to use their tokens in Aragon Court. And ahead of its launch, more than 1 Million ANT has already been deposited in it.
Luis Cuende, one of Aragon's Founders explained that Aragon is aiming to become the decider and the main court in the Blockchain World. To which he added that Aragon is very excited to work with Tim Draper. "If there is someone who can advise on building a new jurisdiction, it's Tim" Cuende added.
Aragon also announced its on Chain – Aragon Chain – a blockchain which will be built specifically for Aragon. This is a measure to stop using Ethereum platform since there have been issues announced before by the developers. Another interesting project to keep in mind and on the waiting list.