Automated Crypto Trading Is A Game-Changer: Gunbot Tool Trades With Huobi, Binance, Bittrex, Poloniex, And More Markets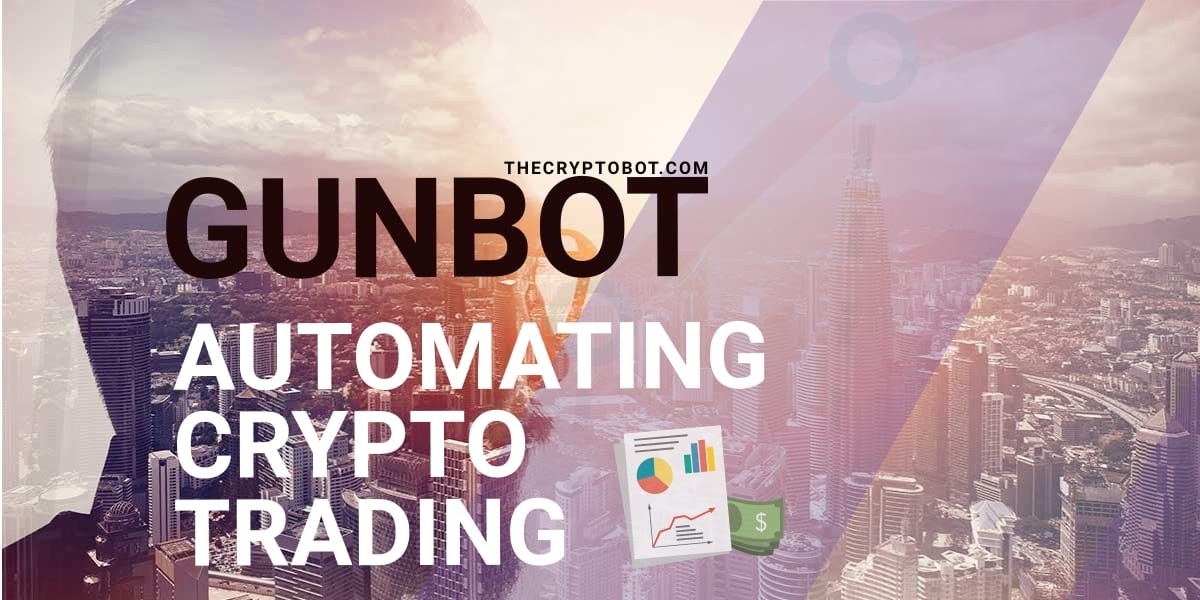 Crypto trading is getting more intensive these days with a more extended number of potential investors migrating into the crypto market.
The crypto space continues to expand as digital assets are gaining more recognition.
Even President Trump's tirade about crypto has placed the digital assets into the spotlight even more than ever, and investors become more interested.
Innovation is crucial in the space, and there are still moves being made which facilitate crypto trading and bring digital assets as close to the mainstream as possible.
The blockchain website TheCryptoBot.com has just released a really powerful automated crypto trading pool called Gunbot.
Automated crypto trading tool Gunbot is a game-changer
Gunbot has been created by the crypto trading company TheCryptoBot and it made its debut three years ago.
Since then, it was able to gain the attention of more than 10k users who have joined the trading community. There are also more than 3k Telegram group traders who are using this innovative tool.
The tool is basically a trading automation software for cryptos. According to official reports, Gunbot is currently trading with Bitmex, Poloniex, Bittrex, Cex.io, Binance, Coinbase Pro (GDAX), Kraken, Bitfinex, Kucoin, Huobi.
130 more names will be added soon.
Best features of Gunbot
The tool comes with 15 trading buy/sell strategies for margin trading and spot trading as well.
These strategies can be mixed and tweaked and they are giving traders complete control over the trading rules.
The main benefit of Gunbot might be the fact that the tool is restless compared to manual trading.
It runs non stop and calculates and trades based on the user settings.
Such automation is a game-changer because it can keep guard on a market for trade opportunities and it also gives users the ability to trade a large number of crypto pairs on more exchanges at the same time.
The design of this tool is pretty unique and the Development Team is integrating a token-based licensing system that will give crypto holders the opportunity of becoming Gunbot License owners just by holding Gunthy Tokens.
Gunbot works based on user configuration
Another great thing about GunBot is that it provides users complete control. Traders have full control over what crypto pair to trade and on what exchange.
The trader has various options when it comes to choosing a Buy and Sell strategy.
https://youtu.be/PN38iW4BFxM?list=PLX_JfDXlh6R8fGS2cf5BJ0TSLFh2-YFl4
You can set up the tool in just a few minutes and it will run non stop on your behalf. It can be deployed on any computer, laptop, or VPS.
Welcome to the future of trading!