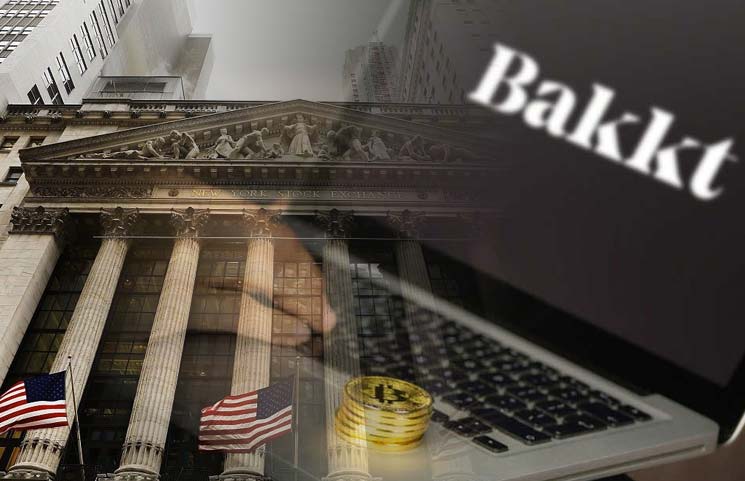 Bakkt has been said to be the crypto game-changer that the world is expecting.
Not too long ago, the market research and analysis company Fundstrat has released an update on Bakkt.
Bakkt is expected to launch with tons of institutional investors on board.
According to Fundstrat's notes, "Investors at the event are excited about the Bakkt launch, and the notion of physically-settled daily and monthly futures contracts. There was a wide array of clients, mainly with deep traditional equity/derivatives expertise."
Bakkt finally receives the long-awaited regulatory approval
Now it seems that the much-awaited and anticipated Bitcoin futures platform Bakkt said that it had received regulatory approval and it is ready for launch.
Bakkt said that the BTC futures and crypto custody warehouse would finally make its grand debut on September 23rd.
Bakkt's Bitcoin futures is going to be cleared via the ICE US which is federally regulated by the US Commodities Futures Trading Commission.
The company has also gained the approval of Bakkt Trust Company LLC from the NY Department of Financial Services.
As crypto enthusiasts may know, this has been the last hurdle that the company was faced with and that's why they had to wait so long until setting a final date for the massive launch.
"We're starting with the introduction of a regulated and secure qualified custodian for Bitcoin to support our futures contracts," Bakkt said.
According to official notes from the company, "The Bakkt Warehouse, which is part of Bakkt Trust Company, is built using the cyber and physical security protections that support the world's most actively traded markets, including the NYSE. In addition, the independent governance and compliance requirements of a qualified custodian mean that the Bakkt Warehouse is designed to meet the highest standards of oversight."
Bakkt was supposed to be launched back in December 2018.