Bakkt could change the cryptosphere for good. Bakkt is the new company that has been announced by Intercontinental Exchange (ICE) back on August 3.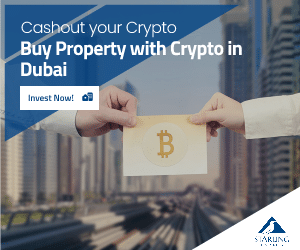 Yesterday, they stated that via their solutions, "the buying and selling of Bitcoin is fully collateralized or pre-funded."
ICE's official press release also said that Bakkt would be offering a one-day physically-delivered Bitcoin futures product:
"As an initial component of the Bakkt offering, Intercontinental Exchange's U.S.-based futures exchange and clearinghouse plan to launch a 1-day physically delivered Bitcoin contract along with physical warehousing in November 2018, subject to CFTC review and approval. These regulated venues will establish new protocols for managing the specific security and settlement requirements of digital currencies."
Kelly Loeffler Bakkt CEO offered more details in the official post on Medium.
Bakkt reportedly provides a secure, regulated warehouse solution
She said that in order to achieve a trusted infrastructure for trading, storing and spending digital currencies, Bakkt has to provide the following elements:
a consistent regulatory construct
transparent, efficient price discovery
an institutional quality pre- and post-trade infrastructure
She also said that all these differentiate them from other exchanges which "allow for margin, leverage and cash settlement."
She went on to say that once you take into account the fact that Bakkt also provides "a secure, regulated warehouse solution," which can help more institutions and consumers take part in the asset class.
CEO of Pantera Capital believes that people should focus on Bakkt rather than Bitcoin ETFs
Just recently the co-founder and CEO of the crypto-related investment company Pantera Capital, Dan Morehead, commented on the recent news regarding the recent Bitcoin ETF rejection and postponing the ETF proposal until September, as well as the Bakkt cryptocurrency exchange.
According to him, crypto investors should be focusing more on Bakkt instead of Bitcoin ETF.
He said that the launch of the Intercontinental Exchange (ICE)'s Bakkt cryptocurrency exchange is massive news and it would have a significant positive impact on the cryptocurrencies market in the next 5-10 years.