Yesterday, the co-founder and CEO of the crypto-related investment company Pantera Capital, Dan Morehead, commented on the recent news regarding the recent Bitcoin ETF rejection and postponing the ETF proposal until September, as well as the Bakkt cryptocurrency exchange. According to him, cryptocurrency investors should focus on Bakkt instead of Bitcoin ETF.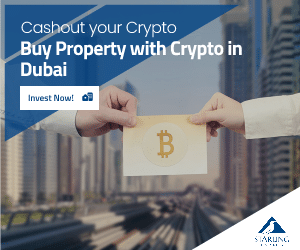 During an interview Dan Morehead held at the Fast Money talk show on CNBC, the news correspondent Bob Pisani said that "the problem here is that we are no closer to a Bitcoin ETF despite a novel approach to getting around the issue that bothers the SEC."
Commenting on the recent postponing of the SEC decision regarding the Bitcoin ETF for September 30th, 2018, Pisani added that "the SEC is likely not considering anything other a lengthy brief on why they will deny the ETF at that time, just as they denied the Winklevoss Bitcoin ETF last month."
Pantera Capital CEO, Dan Morehead, thinks investors should focus on Bakkt cryptocurrency exchange instead of Bitcoin ETF
When asked about his opinion on the recent SEC decision to postpone the Bitcoin ETF proposal for September 30th, Dan Morehead, Pantera Capital CEO, stated that "the main thing to remember is that Bitcoin is like very early-stage venture but has a real-time price feed, and that's a unique thing," adding that "the ETF rejection is the same story we've had for five years," as the US SEC is usually very cautious when it comes to ETFs.
Regarding how valuable would be a Bitcoin ETF for the Bitcoin (BTC) price, Morehead said that there is nothing wrong with the BTC as the leading cryptocurrency on the market is surging by about 80% yearly, so "it's still doing very well."
Morehead thinks there would be a very long time before the SEC to accept a new ETF, especially when it comes to a cryptocurrency Exchange Traded Fund, since the last such accepted asset was copper, "and copper has been on Earth for 10,000 years, and it just got approved in 2012 after a very long multi-year process."
Panter Capital CEO concluded by saying that the launch of the  Intercontinental Exchange (ICE)'s Bakkt cryptocurrency exchange is "huge news" and it would have a significant positive impact on the cryptocurrencies market in the next 5-10 years, so people should focus on Bakkt instead of Bitcoin ETF, as Dan Morehead stated.