After the rejection of the Winklevoss' Bitcoin ETF by the SEC, the whole crypto community became both agitated and excited.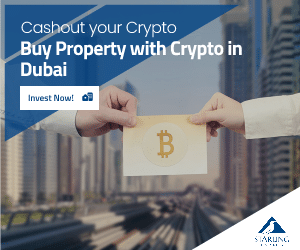 This rejection triggered a powerful reaction from Commissioner of SEC Hester Peirce who decided to speak up against the agency's decision and became a hero for the crypto space.
During a recent interview with CNBC, Peirce said that the SEC has a massive role to play and spread the word across the world that the U.S. capital markets are open for innovation and evolution.
This was her primary reason which led her to speak up.
She also stated that she did not invest in Bitcoin or any other cryptos, but she is a fan of this innovation.
Peirce said that these assets have huge momentum in the financial space and they are solutions for long-time standing problems.
The SEC includes five members, but for the ETF decision, there were only four.
The majority vote was against the approval of the proposal coming from the Gemini founders, and Peirce went on to explain that the ETF decision was first made by the staff of the commission and not the commissioners.
The SEC members were concerned about Bitcoin-related issues
She said that there's no viable reason for them not to approve the ETF and explained that the SEC focused on Bitcoin, raising some concerns about the underlying market.
They were concerned about price manipulation and more issues, and she believes the SEC does not have the jurisdiction to look at the underlying assets.
Peirce said that they should have only focused on the market that is trading the asset.
"I mean I hope that by putting out what I believe to be a reasoned analysis of the approach that we should take that then my colleagues will take it into consideration and that it will help them as we think through the next one of these. So that's the hope we are always trying to influence one another's thinking. That is the part of what we do as a commission," she said.
Peirce concluded by saying that she cannot say for sure whether the ETF will be accepted by the end of this year.