Binance has been working really hard to develop their decentralized trading platform for quite a while, and now, it's finally open for public testing.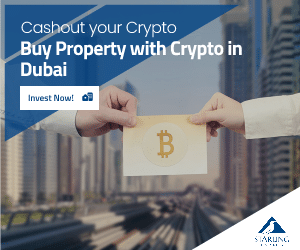 Binance revealed that the new DEX is running on its very own blockchain network that's called Binance Chain.
With Binance DEX, crypto traders will have their own private keys instead of having to trust a centralized exchange to keep their keys safe.
Binance offers $100,000 reward
Now, Changpeng Zhao announced that Binance is giving away $100,000 to users who are testing the company's new decentralized exchange.
"All users who hold at least one real BNB on their Binance account will be eligible to participate in this Binance DEX Simulated Trading Competition. Each Binance.com account can register a maximum of 20 Binance Chain addresses and will receive 200 virtual testnet BNB tokens to each address to use as their starting funds before the Binance DEX trading competition begins," the official announcement reads.
https://twitter.com/cz_binance/status/1101390796136169473
Community feedback
People seem to have troubles with the fact that Binance DEX is called a DEX when it's actually not one.
https://twitter.com/ReallyTrader/status/1101416624211542016
Someone said: "why call it a DEX if it's not a DEX? I just mean if you are giving away apples don't tell ppl you are giving them bananas :D"
Here's what Zhao had to say on the subject: "A few guys seem to be bent out of shape, take it easy. Don't call it a DEX. Call it an exchange where users control their own funds, runs on a fast blockchain maintained by a number of nodes, plus a fast and easy UI. That's it."
Other than this, Binance has recently been in the spotlight after being accused of misusing its power.
CryptoPotato just revealed that there's new evidence that shows Binance misused its power as a highly popular exchange in order "to deceive eager crypto projects into sharing sensitive information about themselves to get listed," they reported.