It's just been revealed that the crypto exchange Binance has in store some pretty important moves these days. Check out the latest reports below.
Binance.US to buy over $1 billion worth of assets from Voyager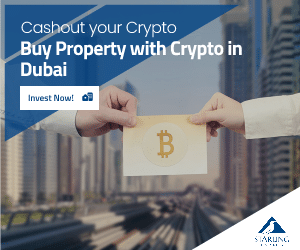 Here's what the crypto exchange plans to do in the near future.
Voyager revealed the fact that Binance.US, a subsidiary of the world's largest crypto exchange Binance, is the highest bidder for its assets at $1.022 billion.
As the online publication mentioned above notes, the bid price includes the $1.002 billion estimated current value of Voyager's cryptocurrency portfolio.
In a press release, Voyager stated the following:
"[The Binance.US offer is] the highest and best bid for its assets after a review of strategic options with the core objective of maximizing the value returned to customers and other creditors on an expedited timeframe."
Binance.US will also try to put down a $10 million deposit and reimburse Voyager for unspecified expenses up to $15 million with the expectation of closing the deal by April 18, 2023, per Voyager.
Voyager said not too long ago that it would seek approval of the agreement from US bankruptcy court at a January 5, 2023 hearing.
Voyager filed for bankruptcy in July after crypto firm Three Arrows Capital (3AC), a prominent borrower, failed to pay back a substantial loan worth over $650 million and caused the digital assets lender to halt all customer deposits, withdrawals, and trades.
Major update for crypto traders is released
The popular trader who accurately predicted Bitcoin's crash in January of 2018 says BTC looks primed for another sell-off event.
According to the latest reports, the popular analyst Peter Brandt said that Bitcoin is flashing a candlestick formation, indicating a fresh move to the downside for the king cryptocurrency.
Regarding Bitcoin's price today, at the moment of writing this article, BTC is trading in the red, and the king coin is priced at $16,819.
Stay tuned for more news from the crypto space.