It's just been revealed that there's news for crypto traders which has been just released. The analyst who accurately called a massive Bitcoin crash just issued new important details which you can check out below.
News for crypto traders is here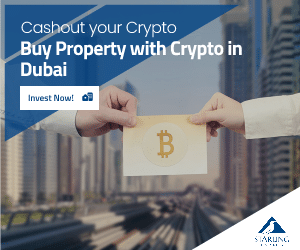 The popular trader who accurately predicted Bitcoin's crash in January of 2018 says BTC looks primed for another sell-off event.
According to the latest reports, the popular analyst Peter Brandt said that Bitcoin is flashing a candlestick formation, indicating a fresh move to the downside for the king cryptocurrency.
"Please all be aware that Bitcoin BTC is developing the infamous 'three blind mice' chart construction."
Brandt previously mentioned a similar construction in April 2020. Back then, Bitcoin formed six consecutive bullish weekly candles that saw BTC rally from around $5,000 to above the $60,000 level a year later.
The pattern appears to be suggesting the continuation of the underlying trend.
"Come on you amateurs, you can do better than this. You are missing the forest from the trees. This is a 28-month coil with the price action most recently being the famous 'six-blind-mice signal.' Get with it."
At the moment of writing this article, BTC is trading in the red, and the king coin is priced at $16,736.
More fresh crypto news – Binance vs FTX
Recently, we revealed that the chief executive of on-chain insights platform CryptoQuant says that despite the current rumors surrounding Binance, the exchange's stablecoin reserves still look different than FTX's did prior to its collapse.
Just in case you don't know, Ki Young Ju is responding to a Reuters story that broke earlier this week reporting that Binance and its CEO Changpeng Zhao are under federal investigation for potential money laundering violations.
In order to learn more details about all this, make sure to check out the previous article. Stay tuned for more news.