Bitcoin (BTC) has been on a spectacular rise over the past few months making all time new highs almost on a daily basis and now boasting a total market valuation of well over $100 billion USD.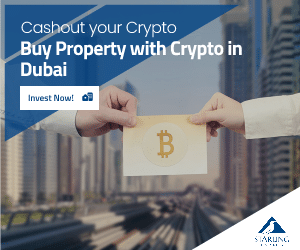 What is driving the fantastic rise of bitcoin one might ask? Some might say its a simple question of supply and demand: the supply has greatly decreased as mining BTC has become significantly more difficult with US miners currently spending well over $2000 a coin to mine up from well under $500 a coin just over a year ago. Meanwhile demand has skyrocketed with Bitcoin now regularly featured by mainstream news, even mom and dad now know about bitcoin.
Bitcoin (BTC) is a worldwide cryptocurrency and digital payment system and the first decentralized digital currency, as the system works without a central repository or single administrator. From a user perspective, Bitcoin is like cash for the Internet. It was invented by an unknown person or group of people under the name Satoshi Nakamoto and released as open-source software in 2009. Currently well over 100,000 merchants and vendors accept bitcoin as payment.
Bitcoin is peer-to-peer, and transactions take place between users directly, with no intermediary. All transactions are verified by network nodes and recorded in a public distributed ledger called the blockchain. Bitcoins are created as a reward for miners who secure the network and process Bitcoin transactions.
The first Bitcoin specification and proof of concept was published in 2009 in a cryptography mailing list by Satoshi Nakamoto. Satoshi left the project in late 2010 without revealing much about himself. The community has since grown exponentially with many developers working on Bitcoin.
Currently bitcoin is receiving massive mainstream media attention and this has greatly contributed to the coins rise. According to research produced by Cambridge University in 2017, there are 2.9 to 5.8 million unique users using a cryptocurrency wallet, most of them using bitcoin. Also according to recent news there are currently 30,000 new bitcoin wallets created every single day. This represents a massive amount of new interest coming into bitcoin on a daily basis and with so little supply its easy to see why the price has risen so fast.
https://twitter.com/maxkeiser/status/924777044021522433
As the price of BTC easily surpasses the $7,000 mark up well over 600% on the year some Investors say that Bitcoin is top heavy and in a bubble. However, for those that watch BTC trade it always shows strength and does not seem as if its ready to stop any time soon.
In a big vote of confidence for Bitcoin CME Group, the world's largest futures exchange announced it intends to launch bitcoin futures in the fourth quarter of 2017, pending all relevant regulatory review periods.
According to the release from CME the new contract will be cash-settled, based on the CME CF Bitcoin Reference Rate (BRR) which serves as a once-a-day reference rate of the U.S. dollar price of bitcoin.  Bitcoin futures will be listed on and subject to the rules of CME.
CME Group Chairman and Chief Executive Officer Terry Duffy said "Given increasing client interest in the evolving cryptocurrency markets, we have decided to introduce a bitcoin futures contract. As the world's largest regulated FX marketplace, CME Group is the natural home for this new vehicle that will provide investors with transparency, price discovery and risk transfer capabilities."
CME Group describes itself as the world's leading and most diverse derivatives marketplace. Through its exchanges, CME Group offers the widest range of global benchmark products across all major asset classes, including futures and options based on interest rates, equity indexes, foreign exchange, energy, agricultural products and metals.  CME Group provides electronic trading globally on its CME Globex platform.  The company also offers clearing and settlement services across asset classes for exchange-traded and over-the-counter derivatives through CME Clearing.  CME Group's products and services ensure that businesses around the world can effectively manage risk and achieve growth.
The recent announcement by CME has helped spread the word on Bitcoin with recent news reports suggesting that Coinbase, the popular BTC exchange boasting well over 11 million members in 32 countries added 100,000 new users in the 24 hours following the CME announcement.