When everyone in the crypto space was hoping that the crypto market is on its way to recovery, Bitcoin dropped in price once again.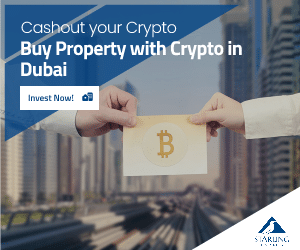 At the moment of writing this article, Bitcoin is trading in the red and the most important coin in the market is priced at $5,896.84.
Now, according to the latest reports, Bitcoin's wild ride amidst the coronavirus pandemic has forced the crypto hedge fund Adaptive Capital to close, according to the latest reports coming from the online publication the Daily Hold.
Adaptive Capital closes its doors
The Block reports that the company, which is run by the Bitcoin maximalist Murad Mahmudov, offered as reasons for this shut down the Bitcoin's price movements on March 12th-13th, and also poor exchange infrastructure, as key culprits.
Bitcoin fell to around $4,000 on March 13th, and this resulted in massive losses for investors after a solid performance during the earlier part of 2020 when Bitcoin was able to hit a yearly high of $10,457.
Adaptive Capital reportedly "took a big hit". The same online publication mentioned above notes that a company letter to investors confirmed the closure and its plans for an exit strategy.
"Adaptive has made the decision to close operations and return the remaining funds to investors. We are convinced that the risks of continuing operations in such an unstable environment outweigh the potential benefits…" according to the letter.
The notes continue and reveal, "A number of respectable exchanges, platforms, and tools that we use daily have halted their operations during the selloff significantly hindering our ability to act accordingly."
The Block cited a couple of sources who are familiar with Adaptive's business that the firm went down more than 50% after being up 552.77% from October 3, 2018 through May 3, 2019, according to a pitch deck, says the Daily Hodl.
It's been also reported that Adaptive Capital partner and crypto analyst Willy Woo remains optimistic.