After a bearish 2018 which saw the Bitcoin price dropping by about 85%, this year the bulls have returned, and they boosted the price of the most important digital asset beyond the $8,000 level.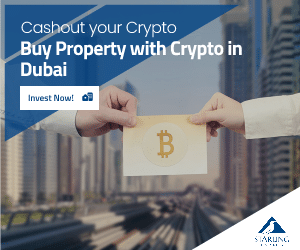 Some crypto experts have suggested that we'll be witnessing a much bigger surge that will take the coin above $9,500.
According to some predictions, when BTC is able to also cross the $10k level, the FOMO will go mainstream, and a lot of money will be pouring into the crypto space.
But after this massive surge of the most important crypto in the market, there's been a harsh correction and mow BTC is lingering above $7,000.
The biggest crypto analyst on YouTube just said that he believes this recent drop in the price of BTC will unfortunately continue.
The correction will reportedly continue
The Daily Hodl reported that Nicholas Merten (aka DataDash) said that he's expecting a 40% correction in the recent parabolic rise of BTC, bringing the price of BTC to about $5,000 in the following weeks.
"This is a very key level because once we got up above $5,000 as we were setting up higher levels, we continuously tested this level. And that's exactly what we did back here [in late 2015]. Again, you can see, before we entered a big bulk of that fast moving price action, going vertical in a sense, we had a test on that level," Merten said.
He continued and explained that "We tested it multiple times after we came back down. So the least I would expect is that we could come back down to that $5,000 level and test it multiple times. As we've seen this kind of parabolic rise in price action, this would line up perfectly with previous lows. So as we go into the end of May and into early June, I would expect we're going to come down here into this range and hold…"
On the other hand, he explains that when the coin hits about $5,000 – $5,500 he will buy and it will probably be the best time to invest.