This year, it has been revealed by a lot of crypto experts that we won't be seeing anything similar to what 2018 brought – no more bears and decreased interest from investors.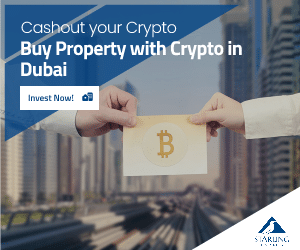 2018 was said to have been a year in which the crypto market matured, on the other hand, and a year which managed to separate the valuable projects from the weaker ones.
2019, a year for bulls and mass adoption of crypto
And 2019 is supposed to be the year of crypto mass adoption and the bulls as well.
We don't think that it's too far-fetched to say that we're getting a bit of both so far.
The bulls are definitely back in the crypto market, and they boosted the price of the most important coin above the $8,000 level.
Also, there have been a lot of achievements and exciting announces that have been showing we're racing towards the mass adoption of crypto.
Interest in crypto is on the rise
Investinblockchain notes that the increase in crypto prices is usually accompanied by an increased interest in crypto from potential investors as well.
They mention the fact that the market at the end of 2017 saw people who had not previously invested in the digital assets entering the market.
Back then, the FOMO was unleashed, and it seems that it's happening again.
"The crash in the following year had turned many would-be investors off, but as ShapeShift CEO Erik Voorhees explained, Bitcoin and the crypto market operate in a cyclical fashion," the online publication noted.
There's definitely a resurgence in interest in BTC and crypto since Coinbase's iOS has made it in the trending list on the AppStore, as the online publication noted.
The crypto market has experienced some pretty great days with BTC being able to surpass various psychological levels. The crypto is still underpriced according to more crypto experts.