The crypto market still looks great today, and Bitcoin is still trading in the green along with the other important digital assets.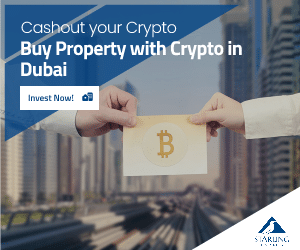 At the moment of writing this article, Bitcoin is trading in the green, and the king coin is priced at $13,725.93.
We are witnessing a crypto maturation
Now, it's been revealed that the chief investment officer of one of the largest crypto asset managers in the world said that important regulators accepted cryptos as valid assets to allocate and this is just the beginning.
The online publication the Daily Hodl notes that in an interview with Laura Shin on the Unconfirmed podcast, Matt Hougan of Bitwise Asset Management pointed out that a massive maturation is occurring.
This is happening as hedge funds and financial advisors are becoming more and more interested in digital assets.
"You're just seeing a massive maturation of the crypto market. It's now acceptable for institutional and professional investors to allocate. And that's being driven by improvements in custody, improvements in trading, big improvements in regulation, and then some proof of concept development like what we saw in the DeFi (decentralized finance) market, so it's just the perfect market for people to allocate," he said.
He continued and said: "You have these couple of big catalysts and I think we're in the early innings of this happening. I think it's going to snowball from here."
Hougan also noted that the Bitwise customer base has gone through a significant transformation in the span of three years.
"It's been huge. The customer base when we launched in 2017 was primarily high net worth and ultra-high net worth individuals who were looking for an easy way to get exposure to all or at least the majority of the crypto-asset market cap…" he said.
He also explained "That's really shifted. Those people are still allocating in Bitwise, but the driver of the inflows that led to the $100 million-mark is hedge funds and financial advisors, and particularly financial advisors couldn't have really allocated two years ago. Two years ago, there were no regulated and insured custodians in the market."
Check out all that he had to say in the video above.