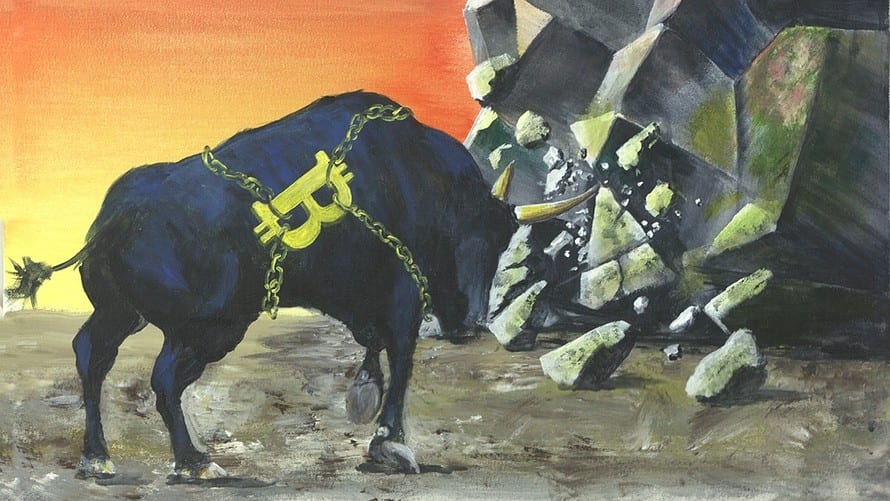 Bitcoin-related predictions have been intensifying lately, and they seem to continue in the same bullish way.
Tom Lee analyzes a key level for BTC
Fundstrat co-founder and head of research Tom Lee said he has been examining a critical resistance level for BTC.
In a new interview on the Binance Podcast, Lee outlined the reasons for which he believes that BTC's ability to cross $10,000 will trigger FOMO. It will be an outbreak of FOMO (fear of missing out) that will bring BTC to a new all-time high.
Lee said, "FOMO really occurs when the price achieves a level that's only happened 3% of the time. So in past cycles, that level was $8.50 in 2011. Today that number is $10,000 because Bitcoin's prior to today has only traded above $10,000 for 87 days…"
Lee continued and explained: "So we said once it achieves this level, every institution's going to realize at $10K it's likely to go back to its all-time high, which is a double. There are very few things that can double. So I think FOMO really gets triggered once Bitcoin hits $10,000."
You can check out more details that Lee revealed by heading over to the original article by The Daily Hodl.
Institutional investors will trigger a massive surge for BTC
Lee said that major players on Wall Street would enter the market and then BTC will skyrocket.
He believes that they will eventually be really interested in investing in it.
At the moment, BTC is trading in the green on CoinMarketCap, just like most coins.
We've reported that institutional investors are a key element that can boost BTC to the moon, but that can also bring crypto closer to mass adoption.
Another essential element that has the ability to unleash FOMO among the big players is regulation because this would create more trust in the space.