Blockchain And Crypto Could Bring Peace Between Trump And Amazon, Facebook, Twitter & Google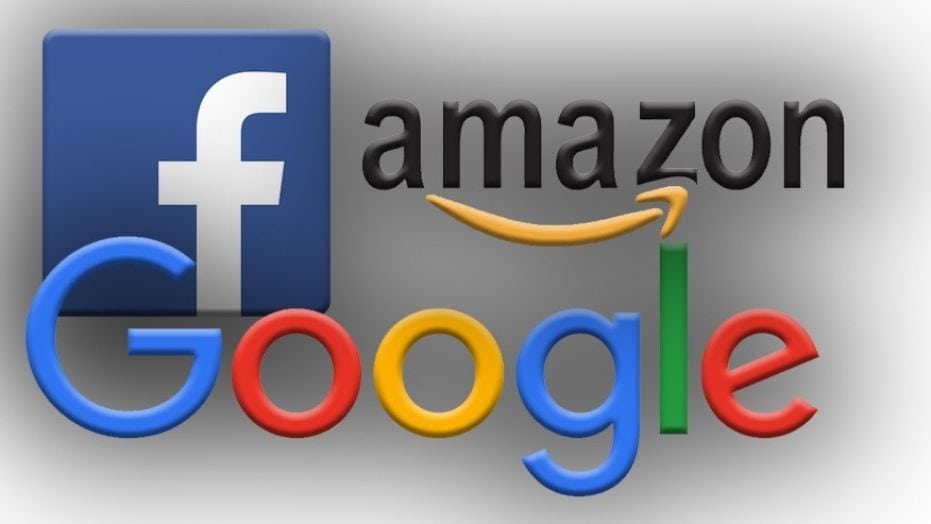 Tech giants from US, Amazon, Google, Twitter, and Facebook are still receiving criticism from President Donald Trump.
The companies are currently dominating the cyber engagement, starting with e-commerce shopping and finishing with online search and digital content sharing.
Tech giants are perceived as anti-competition in an antitrust situation
These companies are often perceived as powerful, big and anti-competition.
During a recent interview at the Oval Office with Bloomberg's editor-in-chief John Micklethwait, Trump chastised the tech firms for promoting liberal views while censoring conservatives.
Trump addressed the four companies mentioned above and said "As you know, many people think it is a very anti-trust situation, the three of them. But I just, I won't comment on that."
Micklethwait said that Trump keeps bashing the companies that are behind the current surge in the stock market and the President attributes this growing trend to his leadership.
"Google has really taken advantage of a lot of people, and I think that's a very serious thing and it's a very serious charge," Trump slammed Google. "They better be careful because they can't do that to people."
Google search results for "Trump News" shows only the viewing/reporting of Fake News Media. In other words, they have it RIGGED, for me & others, so that almost all stories & news is BAD. Fake CNN is prominent. Republican/Conservative & Fair Media is shut out. Illegal? 96% of….

— Donald J. Trump (@realDonaldTrump) August 28, 2018
Trump said that tech giants might find themselves in a"very antitrust situation," but he did not draw any conclusions about whether or not they should be broken up.
"I won't comment on the breaking up, or whether it's that or Amazon or Facebook," Trump said during his interview with Bloomberg.
Blockchain and cryptos may be the solution
The centralization of such tech giants is probably the most potent driving factor for lots of high-profile blockchain-based platforms because as you all know their primary goal is to decentralize the Internet.
The blockchain networks are challenging the tech giants by engineering new digital ecosystems in which users are able to control and monetize their very own creative content and personal data.
Via cryptos and digital ledgers, they plan to do this without any involvement from anti-trust legislation. So, they may very well be the solution that Trump would agree with.