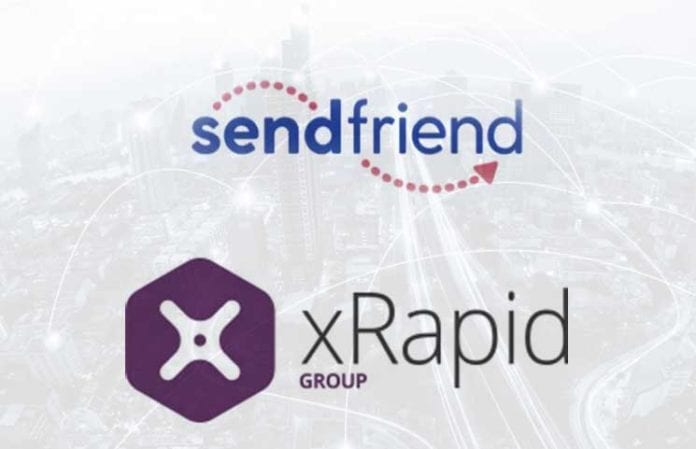 Not too long ago, we reported that Ripple's partner SendFriend consumer payments platform was preparing to make some pretty important moves in the crypto space.
They said that they would launch the payment service in the first quarter of the year, and the great thing is that they'll be using XRP for cross-border transactions.
SendFriend raised $1.7 million
Ripple's partner SendFriend just revealed the exciting news that they managed to raise $1.7 million from giant names such as MIT Media Lab, MasterCard Foundation, Barclays, and Ripple itself.
They're working on getting the platform ready for launch soon.
It aims to dramatically lower the cost of sending money across borders, and they'll reportedly be starting by offering expatriates in the US a brand new way to send money all the way to the Philippines.
Davind Leighton, SendFriend's founder said that the services is scheduled for launch in about a month and it will set a benchmark that will be 65% cheaper compared to the industry average.
SendFriend will be using Ripple's xRapid which is powered by the digital asset XRP. The crypto will be a bridge to power the payments.
Improving the financial system
The new tech will allow SendFriend to enhance the current banking system by converting US dollars to XRP and sending the digital asset to the Philippines where the token will get instantly converted into the traditional fiat, peso.
The whole process is designed to take a couple of minutes and the time the assets are in XRP will be reduced to just a matter of seconds.
It's also important to mention that this project has won the MIT Media LAB Transactionsal Innovation Alliance Award.
The complete list of backers for the project includes the followeig important names as well: Techstars, 2020 Ventures, 8 Decimal Capital, the TaiYou Fund and Mahindra Finance, as reported by The Daily Hodl .