Early Bitcoin adopter Brock Pierce just had a really exciting interview with Forbes, and he talked about crypto and the blockchain.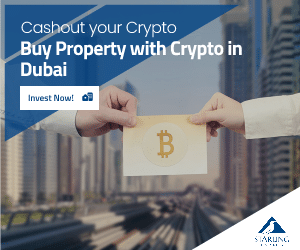 He offered his predictions for 2019, and they're pretty impressive. He addressed the gaming industry, the dApps, and security tokens.
Securities to trigger a quadrillion-dollar market
Pierce was asked at one point about the security tokens and STOs as well and here's what he had to say about the subject:
"Security tokens are going to give birth to a quadrillion dollar market. This is because we will see the tokenization of the world's fiat money, debt market, real estate, equities, and art."
He believes that securities can disrupt the capital markets in a way in which the ICOs were not able.
He also highlighted the fact that without the necessary regulations, the ICO market was just like the Wild West and people lacked protection and scams were all over the place.
He said that STOs would have the proper framework to protect investors: "STOs are designed for investors and can have many provisions that are there to protect market participants."
dApps to see millions of users
this is the subject that kicked off the interview. Pierce said that dApps would reach millions of users this year.
"We're going to see big things being built, multiple applications hitting a million users," Pierce told Forbes.
He continued and explained, "All the best things I've seen built in this ecosystem have been built in bear markets."
Gaming will further drive adoption in 2019
And eventually, Pierce said that there's definitely a viable cross-0ver between the crypto and the gaming industry and he's positive that the latter will drive crypto adoption this year.
"I think there's a very good chance that gaming in all its forms will be one of the major drivers of the success of the ecosystem."