Factom (FCT) has been running up the charts in recent months with the factoid token commanding as much as $30 and currently still trading well over $20 a token or around 0.00575071 BTC.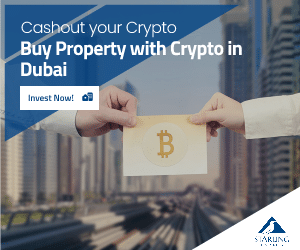 Factoids (FCT) the native cryptocurrency token for the Factom platform initially traded as low as $0.08 shortly after their launch in early 2015 trading only several thousand dollars a day in trading volume. A far cry from the $20 plus price of today and $1 to $20 million in daily trading volume.
Factom (FCT) is a decentralised, open-source cryptocurrency platform launched in September 2015. Unlike Bitcoin whose blockchain is used for currency transactions only, Factom comes with an enhanced blockchain that allows anyone to add new entries to the blockchain, including contracts and agreements in the form of scripts and applications. In other words, Factom creates an additional data layer (a record-keeping system) on top of the blockchain. As an incentive to maintain the network and to distribute the blockchain, Factom issues "factoids", or tokens that can be traded on cryptocurrency exchanges.
CEO of Facton, Peter Kirby stated ¨We started Factom to build a more honest and transparent world. We take a pretty simple approach: create software that makes it impossible to change the past and point that software at places where it solves valuable business problems.¨
The Blockchain as-a-service (BaaS) technology Company out of Austin, Texas has a mission to make the world's systems honest. Using the Factom system, users can store data of any size into a single hash, which is then recorded onto the Bitcoin blockchain (on the next block) making them permanent and immutable. Entries can then be audited.
The Factom protocol provides developers with a quick, cost-efficient, and easy way of creating applications on the bitcoin blockchain and can be used to power a large range of applications such as audit systems, medical records, supply chain management, voting systems, property titles, legal applications, and financial systems.
Factom has already released a number of products created for enterprise use including a data protection tool, an identity solution and distributed data storage service similar to a more traditional database. In total, Factom's protocol is being used to secure 67.4 million records, according to its official website.
What are factoids?
The native value currency in the Factom system is called Factoids (FCT)  which can be converted into Entry Credits, which in turn can be used to pay for entries on Factom. Entry Credits can`t be converted back into factoids, however.
Factom launched the factoid back in early 2015 after raising $1.1m in new funding as part of an equity crowdsale hosted by crowdfunding service BnkToTheFuture. Factom (FCT) President Peter Kirby said at the time "We wanted to run the cleanest software token sale in history. We don't want our customers to be caught up in that regulatory concern. It's a new asset class, so we have to make sure we're abiding by all the rules, but watching out for the rules that don't exist yet."
Helping the factoids meteoric rise were large investments in Factom such as the $4.2m in funding from Peter Draper to build a series of unnamed new products for its blockchain data network. This comes on the heels of winning a $200,000 grant from the US Department of Homeland Securities. Factom was also the recipient of a grant from the Bill & Melinda Gates Foundation who sees Factom's Blockchain technology as a means to secure medical records that are persistent, readily available, and reliablee
Currently trading at a $200 million market valuation or around 50,291 BTC  Factom (FCT) is number 32 on the cryptocurrency chart by market cap. Factiods the token used to moderate and reward the system actors has seen a meteoric rise from well under a dime to recent highs over $30 as interest continues to grow in the Factom project from state governments and financial institutions.