Cardano IOHK team has been really busy lately with their Test Nets, and chief Charles Hoskinson attended all kinds of tech conferences all over the globe, representing Cardano and IOHK to spread their vision and present research papers. Cardano managed to become popular thanks to the punctuality regarding updates which are shared with the whole community in time. The team announced a short break until the next tech update release scheduled for May 17th.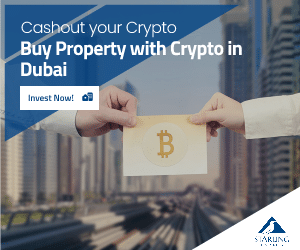 "There will be a short break for the IOHK Cardano Weekly Tech Reports. Luckily, we have a supportive community, and you can watch Sebastien's video on the devs updates that happened last week," Cardano Foundation posted on Twitter.
Cardano updates
Sebastien Guillemot, R&D software engineer and education content provider for Cardano said that a lot is going on for Cardano these days.
"No official #cardano/$ADA technical report but I made a video anyway. Too many juicy updates," he tweeted.
Bourbaki
Guillemot spoke about the Bourbaki team in the video even if there hasn't been any official announcement made yet. One of the exciting novelties is the rust Cardano crypto library which imitates the Cardano wallet using rust and leads to GS Cardano WASM. GS Cardano WASM is a web assembly binding for the crypto library which leads to the new project – a command-line interface to perform actions with Cardano compatible wallet. The result is a web wallet using WASM.
Plutus Napkin
Guillemot also mentioned the Plutus core which is a smart contract language that's supposed to be used as a base limitation to create new languages and then connect to it. There's also a new release "Release 0.10.0" that's already open to the users to try out.
The passwords are not open by default when a wallet is created and this makes things much safer. The synchronous wallet restoration is available just as users have been asking and they' ll be able to enjoy it with the next release.
New endpoint to the API which is unsigned is added
This will allow users to create a transaction, but it doesn't also let them to sign. It can be signed from another device and then brought back and sent. The feature is extremely useful for hardware wallets when you need to create a transaction on a computer offline,
Find out more from the video posted by Guillemot.