Cardano (ADA) claimed its spot among the top 10 cryptos, and there are a lot of reasons for its success. One of these reasons involves that way in which ADA makes use of the blockchain technology. Cardano hopped on the 7th place in top 10 cryptos list in under a year since its initial launch. The crypto is also doing a fantastic job recovering from the market crash. Here are the main reasons for which Cardano is worthy of being among winners in the crypto market.
Cardano has a unique way of managing development changes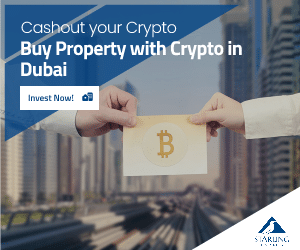 One of the reasons for which Cardano is a unique coin relies on the way that it's handling development. Modifications, updates, and changes are crucial in blockchain technology. In Cardano's case, all ADA holders are entitled to suggest and vote all kinds of changes that they would like to see implemented in the system. This means that holders are actively participating in the development process along with the team.
Cardano has Daedalus, one of the most functional crypto wallets on the market
Daedalus beta version was released, and there's also a Linux version of the wallet on the way. Crypto enthusiasts know that Daedalus is one of the most functional wallets in the crypto market. Not to mention the straightforward download and use. The wallet allows users to make as many wallets as they need while keeping their ADA units safe and sound. Daedalus doesn't have private keys, and this facilitates easy management of ADA resources.
Cardano expands in China
The Chinese expansion of Cardano aka ADA getting accepted on Huobi which is the largest platform in China (and the second largest exchange market in the world) marks a rise in the crypto's importance.
Cardano improves the overall blockchain technology & features significant changes in the market
Cardano is currently ranked as no 7 in the top ten coin ranking list, and it's been doing a fantastic job in the area of tech improvements even if it was only launched a few months ago back in September 2017. It managed to become one of the most important ICOs, and this is due to its massive performance in the area if blockchain technology. The latest change in the market went up to 11.19% in just one day.
You can purchase ADA at $0.2825 from CoinMarketCap's markets which is really close to its all-time high.