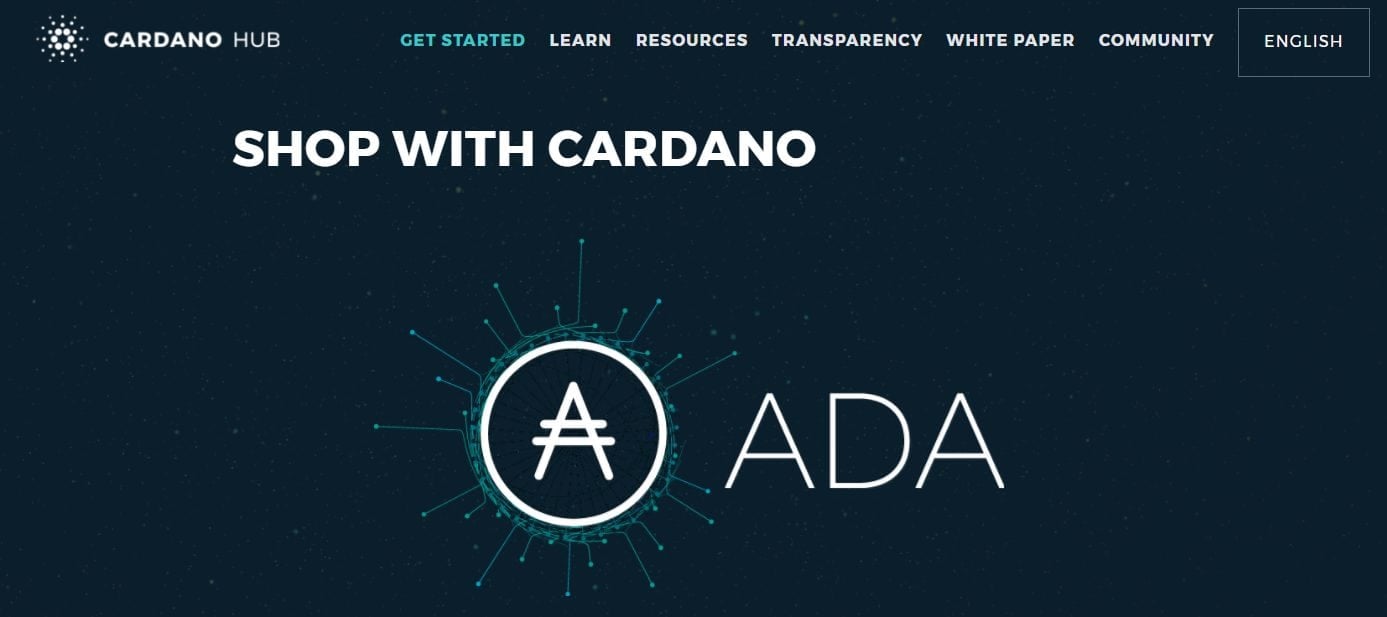 Cardano (ADA) – For a long time now Cardano (ADA) has been on a rapid downward decline. While the crypto market as a whole has consolidated since the all time highs of December 2017 and January 2018, Cardano's downtrend has definitely been the most aggressive one of the top ten currencies. However, Monday has seen some pivotal uptrends with Cardano and EOS leading the top ten market capitalization in terms of a 24 hour increase – both surging higher than 20%. This is a very vital week for all cryptocurrencies as the market tries to recover from the downward avalanche of last week. The Cardano (ADA) coin has gone from $0.14 to $0.19 cents very quickly. It is times like these that prove the true potential of these technologies – doubters of the blockchain technology continue to be proved wrong everyday. Cardano has now risen 48% since its $0.12 low.
This weekend experienced some of the most nail-biting decreasing momentum we have seen all year with some cryptocurrencies falling nearly 40%, but as Monday comes to an end the market is living in the "green-zone." While Cardano has made the awesome jump of more than $0.05 in just one day, it is key to note that big gains are often followed with massive retraces. The cryptocurrency market is very volatile. Whether or not the coin goes up or down, this current price is still a far way off from the $1.22 all time high.
Cardano (ADA) chart – source: cointmarketcap.com
What is Next?
It is hard to decipher what caused this gain but it is possible that it simply could be an effort of the bargain hunters to grab what they can at the $0.12 low and the price could very well soar from here.  If one thing is for certain, though, its volatility – which makes things almost impossible to predict. For the past several weeks, ADA had been experiencing a massive sell off that led the price to fall more and more everyday. It wasn't until Monday that we saw the buying momentum increase and return tp the levels we saw back in early January. Cardano has seen well over $262 million in 24-hour trading volume which is much more than most alt coins right now. It is clear that Cardano is still a major token with a high demand, especially in South Korea. Cardano is currently ranked at number 6 on the charts for market capitalization.
"Cardano is more than just a cryptocurrency… It is a technological platform that will be capable of running financial applications currently used every day by individuals, organisations and governments all around the world. The platform is being constructed in layers, which gives the system the flexibility to be more easily maintained and allow for upgrades by way of soft forks. After the settlement layer that will run Ada is complete, a separate computing layer will be built to handle smart contracts, the digital legal agreements that will underpin future commerce and business. Cardano will also run decentralised applications, or dapps, services not controlled by any single party but instead operate on a blockchain."
Computer engineer and cryptocurrency enthusiast, Stanley Williams, says
"The values are really unstable, a prediction at this time is impossible. 2017 was the year we learnt about scaling, handling hardforks, improving privacy. This year is just about getting out of the drunken gambling in the market. With such instability, no guarantees can be given."
Cardano (ADA) CEO Charles Hoskinson Image source: cnbc.com
The Cardano project began in 2015 as an effort to change the way cryptocurrencies are designed and developed with an overall focus to provide a more balanced and sustainable ecosystem that accounts for the needs of its users. By balancing the needs of its users with those of the regulators, Cardano combines privacy with regulation. A pioneer in the open-source-crypto-sphere, Cardano is based off a collection of fundamentals and design principles rather than a white paper. Here is a list of a few of the fundamentals:
Separation of accounting and computation into different layers
Small groups of academics and developers competing with peer reviewed research
Heavy use of interdisciplinary teams including early use of InfoSec experts
Fast iteration between white papers, implementation and new research required to correct issues discovered during review
Building in the ability to upgrade post-deployed systems without destroying the network
Development of a decentralized funding mechanism for future work
Bringing stakeholders closer to the operations and maintenance of their cryptocurrency
Acknowledging the need to account for multiple assets in the same ledger
Learning from the nearly 1,000 altcoins by embracing features that make sense
Explore the social elements of commerce
Find a healthy middle ground for regulators to interact with commerce without compromising some core principles inherited from Bitcoin
While almost all digital currencies set out to be scalable, Cardano is proven to be one of the most advanced. The secure and flexible platform make it scalable for use by millions. This token is proving to be quite useful and efficient. Specifically engineered to solve the inevitable problems that a first generation technology like Bitcoin experienced, this third generation gem might change everything for the better.