Cardano's Charles Hoskinson just tweeted that the IOHK team managed to finally fix the most stringent issues related to the prove-of-stake algorithm – security. He embedded a video in his tweet that shows Professor Kiayias explaining his accomplishment at the IOHK blockchain tech lab.
We're very proud to announce Ouroboros Genesis, a new paper from the IOHK research team. This latest version of Ouroboros, the algorithm powering Cardano, is a step forward in the cryptography that powers cryptocurrency systems. In this video, filmed at the IOHK blockchain technology lab at the University of Edinburgh, Professor Kiayias explains the research, the IOHK team announced on YouTube.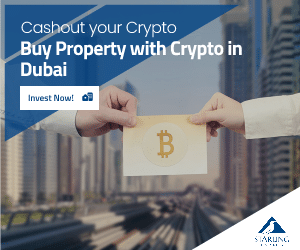 The professor detailed how new users that are entering the blockchain don't require any previous knowledge of the number of active users in the system. Previously, this was the main issue of prove-of-stake because it allowed vulnerability to security flaws. In terms of scalability, prove-of-stake is always better compared to proof-of-work and this makes Cardano's accomplishment a significant one.
Cardano is set to become the best platform in the crypto market
Cardano just became one of the most secure and scalable smart contract blockchains on the market.
Professor Kiayias' lecture mirrors the excitement of the Cardano team and its focus on becoming the best platform available on the market. This is also reflected in the way in which the IOHK team is working on creating a light wallet after receiving complaints about the user-friendliness of its current wallet.
The team knows very well that a really light wallet would require a partial chain in order to run efficiently and the cryptography needs to advance.
Cardano's latest accomplishments trigger increased investors' interest
Cardano receives new and increased interest from more investors. If you check recent Google trends on the crypto, you'll see that it keeps increasing and this is a strong indicator of the levels of interest that investors have in the currency. Cardano's IOHK team is making a lot of progress in development and it's great that investors noticed and recognize their efforts.
Some pretty significant moves are expected from Cardano's part shortly considering their latest advancements. The crypto is currently edging $0.30 and if the current momentum continues, the cryptocurrency could very well close the second quarter of 2018 above the $1 level. Thinking long-term, Cardano could easily hit $10.
Cardano's latest achievement is a massive leap towards solving the scalability issue that a lot of blockchain projects are currently facing.