Cardano Releases Smart Contracts Testnet For The IELE Virtual Machine
On the IOHK blog, on July 30th, Cardano announced the successful deployment of the IELE Virtual Machine as a leap towards the future not only for Cardano and Cardano (ADA) crypto but also for the blockchain technology universe. Now, for the first time, the platform releases the smart contracts testnet for the IELE VM.
This release would be the second testnet launch for Cardano, as in May this year they launched the KEVM testnet, where the Ethereum Virtual Machine was defined in that specific framework in the premiere.
What's the IELE Virtual Machine?
IELE VM is composed of two parts, a "correct-by-construction" VM within the KEVM framework and a Solidity-to-IELE compiler. The latter permits programs written in the Ethereum programming language, the Solidity, to be input in the KEVM.
IELE Virtual Machine, in other words, is a low-level platform that permits the execution of smart contracts for the Solidity programming language, while it is allowing the writing for smart contracts more straightforward and more secure.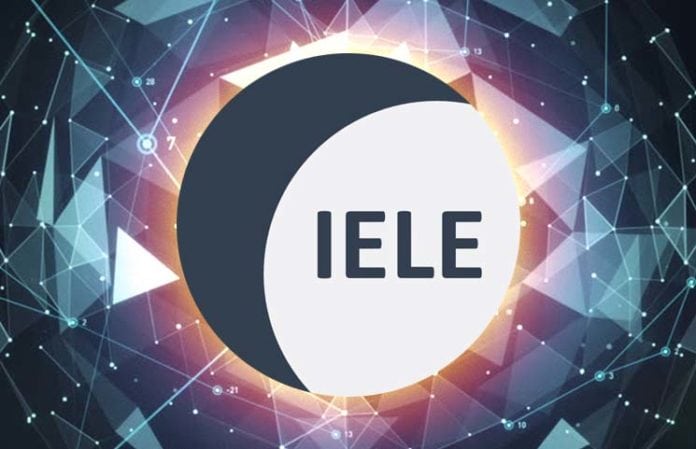 Why is the newly launched Cardano smart contracts testnet important?
At first, the launch of the new network is a big step for Cardano to test its smart contracts with real developers working on it. Also, the devs would provide the required feedback to the Cardano team so they can fix the existing issues if any are found, or to further make the net more robust.
On the other hand, as the blockchain technology is still exposed to security breaches, IELE Virtual Machine is meant to fix that and stop hackers.
What's next for Cardano and Cardano (ADA)?
In the first half of 2018, Cardano experienced the most productive six months in the project's history by launching two testnets, updating its Daedalus Wallet, and teaming up with Metaps, University of Tokyo, and Sirin labs, among others. Besides, Cardano launched its first ICO, Traxia, and more would follow.
However, the future is even brighter for Cardano and Cardano (ADA) once the IELE Virtual Machine is completed and would become a sidechain to the main blockchain of Cardano. That would boost scalability and would also help Cardano (ADA) becoming a more stable cryptocurrency.
An experienced finance writer for more than 10 years, active industry watcher, and gadget enthusiast.
CEX.IO
Coinbase
Binance
Lasted news