Cardano enthusiasts were preparing for a trip to the moon and instead all they got was an unexpected drop. We're referring at the alarming fall of 32.9% in just one week. This is the second time that Cardano is playing with investors hitting them with a massive drop. The first one was back in December 2017. On the other hand, the coin cannot really be blamed for the decline in prices during Q1 2018 since the bearish trend was spread all over the crypto markets. But, it's also true that a second price drop would eventually cost the network.
Potential causes of the Cardano bearish trend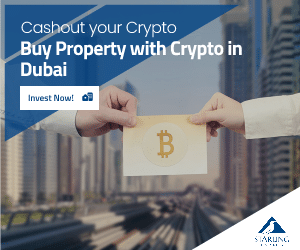 Cardano is still one of the most popular cryptos with a market cap of $7,114,077,031, and it's currently priced at $0.27 on CoinMarketCap.
Its massive boost stems from its continually rising popularity in South Korea and mainly thanks to its links with Upbit crypto exchange platform.
On the other hand, things in South Kores are not going as flawless as one might think because there's a flash investigation on the roll that was launched by the South Korea government against Upbit. This came just a few months after the exchange announced its push to regulate cryptocurrencies in the country. Obviously this has severely affected Cardano, and it might be a cause for its latest price drop.
Cardano and Asian platforms
Cardano also became listed on Metaps Plus which is one of the largest mobile payment platforms in South Korea. This makes Cardano the very first crypto that's integrated into a mobile payment platform. EMURGO announced ADA's integration in an official statement.
"Tokyo, May 9th, 2018- EMURGO, (Shibuya, Tokyo, CEO Ken Kodama) announces Ada token's acceptance on the Metaps Plus (Seungyeon Kim, CEO, Metaps Plus), one of the largest mobile platform in South Korea with 10 million mobile to offline transactions. This strategic partnership entails integrating Ada token into Metaps Plus's mobile marketing and mobile payment platforms which delivers 1 billion mobile app downloads through its marketing app download platform and 10 million mobile to offline transactions per year across over 40,000 offline stores. Ada token will be used in over 33,000 offline franchise stores and promotions partnering with named franchises who are current Metaps Plus's partners by Q3, 2018," says the statement.
EMURGO is a Japanese company that develops, supports and incubates commercial ventures and helps integrate businesses into Cardano's decentralized blockchain ecosystem.
Cardano drifts to 33.000 offline stores – the $1 target is still viable
ADA will be used in more than 33,000 offline franchises which are Metaps Plus' partners. The partnership will maintain the $1 goal alive, and the crypto could reach it in about one or two months if the bearish trend of the markets dissipates.
The Cardano development team is also working hard to make sure that the network becomes more attractive to users. By now the team managed to tackle most of its objectives on the roadmap: the Byron phase, Shelley phase, Goguen phase and Basho Phase. They are currently working on the Voltaire phase, and once this is over, Cardano is set to become highly secure and scalable. So, overall, things are looking promising for the crypto.