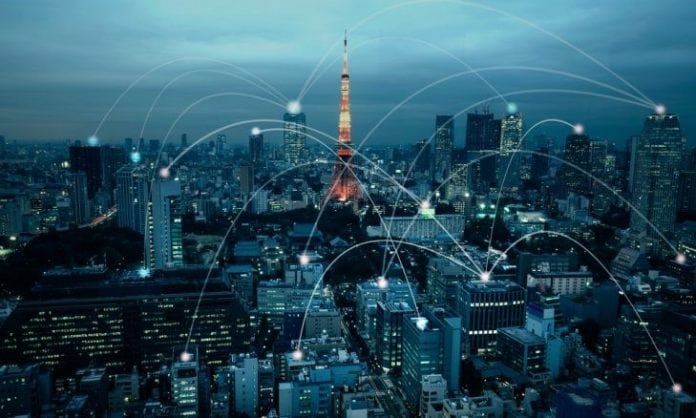 Ripple's XRP – is a game changer – whether you like it or not. In a market of decentralized cryptocurrencies, it is no wonder why crypto enthusiasts bash this coin for being the exact opposite – a centralized cryptocurrency. Although, centralization is not necessarily a bad thing. It is almost inevitable for a powerful blockchain platform to combine forces with banks and Ripple does just that. Major partnership announcements with big financial institutions like Moneygram and Western Union clearly manifest Ripple as the "good guy" in this wild west of cryptocurrencies.
Ripple's network processes instantaneous and cost-effective international payments. The network is extremely fast. It connects banks, payment providers, digital asset exchanges and cooperates via RippleNet to provide one frictionless experience to send money globally. Low operational and liquidity costs allow Ripple's XRP to be where it is now in market capitalization – 3rd place. In early January we saw XRP surpass Ethereum for the number two spot on Coinmarketcap.com's top 100 chart.
Xrp has lost over 70 percent of value since its January all time high of 3.84 but this week looks like its headed for a smooth recovery and there appears to be a bullish pennant pattern forming. We have held the one dollar mark for almost a week now. Ripple hit a wall at 1.15 in the passed 24 hours and has since seen a small downside move. During the downside, there was a break below a connecting trend line with support at 1.08 on the hourly chart. If XRP holds the 1.00 support level we can avoid further declines.
Ripple's has Major Partnerships:
Western Union
Another indication for a bullrun is Western Union's confirmation that they will be using Ripple's technology in a trial for transactions. Western Union is participating in the beta launch of xRapid – a platform developed by Ripple to solve liquidity problems with cross-border payments. This is certainly a win for Ripple.
xRapid
xRapid is for payment providers and other financial institutions who want to minimize liquidity costs and also improve their customer experience. Payments into emerging markets often require pre-funded local currency accounts around the world. This makes liquidity costs high. xRapid dramatically lowers the capital requirements for liquidity. Ripple uses its digital asset XRP to offer on-demand liquidity.
The Saudi Arabian Monetary Authority
The central bank for the Kingdom of Saudi Arabia, The Saudi Arabian Monetary Authority, has signed an agreement with Ripple to help banks in the KSA improve their payments using xCurrent. Banks from the KSA will use xCurrent to settle payments in and out of the country instantaneously. The use of xCurrent in Saudi Arabia can radically shift how banks in the KSA send money. Customers of these banks will experience faster, cheaper, and more transparent cross-border transactions. Saudi Arabia's use of this technology will help fuel momentum for blockchain both domestically and globally.
This recent adoption of xCurrent makes the Saudi Arabian the second central bank to use the blochcain technology to revolutionize payments. The first was the Bank of England.
xCurrent
Banks use xCurrent to process global payments for their customers. The xCurrent platform provides instant and certain settlement and is primarily Ripple's "enterprise" software solution. With xCurrent, banks will be able to instantly settle cross-border payments with end to end tracking. Banks will message each other in real time to confirm payment details prior to initiating the transaction and to confirm delivery once it settles. The RippleNet advisory board developed a rulebook to ensure operational consistency and legal clarity for every transaction.
Ripple CEO, Brad Garlnghosue, has announced that over 100 financial institutions rely on Ripple's technology. We will most likely continue to see more news of Ripple in the months to come.
"Central banks around the world are leaning into blockchain technology in recognition of how it can transform cross-border payments, resulting in lower barriers to trade and commerce for both corporates and consumers," says Dilip Rao, the global head of infrastructure innovation at Ripple.
Governments aren't going away. Banks aren't going away. Cryptocurrencies need to learn to work within the existing system and that is what Ripple intends to do.