Charlie Lee Talks About Litecoin's Future Following The Halving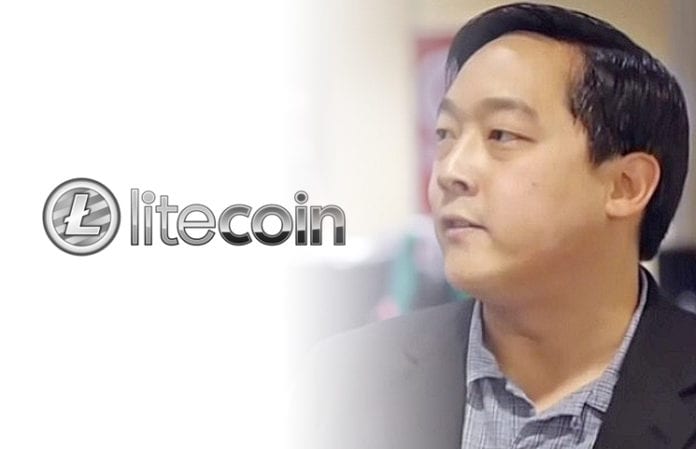 It was recently reported that Litecoin halving has already taken place.
After all these months of hype that we've all witnessed, the most-talked event in the crypto space, or at least one of the most popular ones has already taken place.
Experts have been discussing the price of LTC a lot before and after the even and this became the main subject involving Litecoin.
Over the past few months, there have been a lot of rumors claiming that the Litecoin project is actually dead.
An apparent lack of Litecoin developments
It's been reported that Bitcoin millionaire Erik Finman has called the altcoin almost dead back in December and claimed that it's currently on its deathbed as we said above.
EthereumWorldNews writes that these statements came from the fact that there's been an apparent lack of developments involving Litecoin.
Now, Litecoin creator Charlie Lee comes to set the record straight.
Charlie Lee addresses the rumors
The online publication mentioned above wrote that Lee has "recently released a 16-part thread addressing this storm, quashing a majority of the critiques that the cryptocurrency community has had for the project."
This is how his Twitter thread began:
1/ Just want to set the record straight.

In the 8 years history of Litecoin, we've only had a handful of core developers working on Litecoin Core.

At various points in time, it's been me, @wtogami, @thrasher_au, @shaolinfry, @TheRealXinxi, and @loshan1212.

— Charlie Lee [LTC⚡] (@SatoshiLite) August 11, 2019
The second part said that "It's no secret that we have purposefully kept Litecoin's code very close to Bitcoin's code. Since we are mostly just merging in Bitcoin changes, we only need a lead Litecoin Core developer doing the merges and the rest of us help with code reviews, testing, and gitian builds."
In the third part, Lee continued and said that "Adrian Gallagher (AKA thrasher) is leading Litecoin Core development right now and has been for a few years now. You may not know Adrian well as he is not on Twitter much, but he is awesome. He quietly has been working hard behind the scenes on Litecoin Core development. "
After that, Lee went on to discuss another issue:
4/ Recently there's been a lot of FUD about Litecoin having no code commits in 2019. When you look at Litecoin GitHub (https://t.co/n7wkCakpL9), it would seem like we did no work in 2019. There are actually 2 reasons why this is the case even though we have been developing.

— Charlie Lee [LTC⚡] (@SatoshiLite) August 11, 2019
Anyway, we strongly suggest that you head over to Lee's Twitter account and check out everything he had to say on the subject for yourselves.