Renowned cryptocurrency exchange, CoinField, the platform that prides itself on offering a wide selection of pairs available to traders globally, has announced it intends pairing DigiByte (DGB) with XRP, USD and EUR.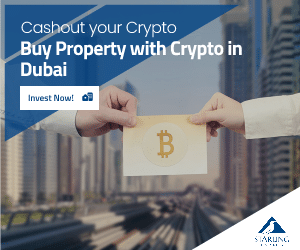 The exchange in a release said the development will make DigiByte available in 61 countries in nearly all continents where CoinField tentacles has reached.
Many a number of crypto currency traders prefers CoinField owing to its instant verification and account funding, importantly, 99% of coins on the exchange are safely kept in CoinField's Cold Wallet Storage.
Beyond that, CoinField system employs advanced algorithms to detect and flag any suspicious activity on crypto accounts.
Paring DigiByte with the third largest cryptocurrency, Ripple's XRP, is the beginning of blessings and increasing adoption for the cryptocurrency. The latter has been partnering banks and recently unveiled xRapid, a cross-border settlement tool that is being deployed by financial institutions across the globe. The tool employs XRP for settling payment across countries.
Bitfinex Lists DigiByte (DGB)
Few days back, Bitfinex announced the listing of Digibyte (DGB), pumping the price of the cryptocurrency for some times.
Analysts have pointed that the decision to list DGB on Bitfinex crowns the cryptocurrency's effort, it attests to the crypto's outstanding performances and readiness to get listed on Binance and Coinbase.
DigiByte has been creating much awareness and partnering with different firms. The cryptocurrency has an outstanding awareness team informing people about happenings in the ecosystem.
In the same line, Digibyte (DGB) announced a great development when Artis Turba, a South African based exchange, declared they had listed DigiByte and started offering DGB/ZAR trading pair, drawing the attention of South Africans to the cryptocurrency. The hardship of buying Bitcoin first before buying DigiByte ended on the platform.
Talking about Altcoins, DigiByte is one of the most growing cryptocurrency in the space. With increasing value, the altcoin is poised to be among the first 10 in no time.