Ripple has been expanding its reach through its products, and it seems that the company has really managed to establish a global presence already.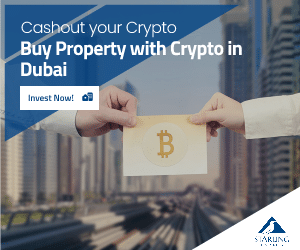 They managed to do this throughout 2018 which was a hard year for the whole crypto space regarding prices, but this didn't stop important companies behind top cryptos to go on with their plans.
Ripple has its eyes set on the Chinese market via its research partnership with Tsinghua University, according to the latest reports coming from Smartereum.
THUIFR is a leading academic institution that is dedicated to policy advisory exchange, research, innovative incubation, and cooperation in FinTech.
Ripple and THUIFR to launch a blockchain tech program
The two entities will reportedly launch a blockchain tech research scholarship program for the Chinese graduate students.
The program will be allegedly covering blockchain tech development and international regulatory policies.
This is a pretty big thing especially considering that despite its stringent regulations, the blockchain community in China decided to join the blockchain revolution.
"I think this program is going to promote future research into blockchain technology and career development in this field," the director of international cooperation and development at THUIFR, Ivy Gao stated.
"The goal of the program is to give Chinese students the opportunity to learn about blockchain research. It is in line with our global university blockchain research initiative. We, at Ripple, are happy to support this endeavor as we look forward to the launch," Eric Van Miltenburg, the SVP of Ripple's global operations said as reported by Smartereum.
Adoption of Ripple's tech in China and XRP's value
One might wonder whether Ripple penetrating the Chinese market will also trigger a surge in the value of XRP.
The honest answer is that promotion of Ripple's tech cannot directly affect the price, but it could influence adoption.
A lot of Ripple;'s products are not using XRP, and this should also be taken into consideration.
xRapid used the digital asset and entering the Chinese market might affect XRP's exposure, but probably it won't be in a too significant way.