The mass adoption of Bitcoin and cryptos has been one of the main goals that the crypto space had for this year and things have been going great so far.
Buy crypto via Wyre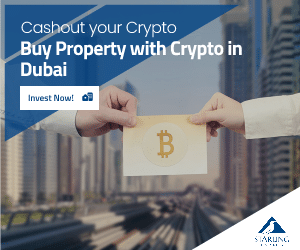 From now on, millions of Apple Pay and Google Pay users can purchase crypto via Wyre.
The company's new products will make purchases of BTC, ETH, and DAI really fast and much easier.
The online publication the Daily Hodl revealed just the other day that users would have the ability to integrate three Wyre V2 products.
The first two are already available, and the third option will become available at the end of this month.
Here's what the official announcement revealed about these three options, as reported by the online publicaiton mentioned above:
A full-featured, Wyre-branded Apple Pay/Google Pay checkout that you can integrate into your web app
A white-label-able Apple Pay/Google Pay button that you embed into your web app
A guide/process to white-label an Apple Pay/Google Pay button into your mobile app using Wyre as a service provider. (Available by the end of October)
New accounts can be launched fast and easy
It's been also revealed that the company says that new accounts can launch after two clicks by getting users' KYC/AML information from Apple Pay or Google Pay.
It was also revealed that it's only after a user surpasses some precise thresholds – $250 for one-time withdrawals/$1,500 for a lifetime – will they have to submit more documentation.
Here's what the official notes say: "A significant pain-point that we received feedback on was our KYC process. Users shouldn't have to manually enter their information, and they certainly shouldn't be required to upload documents until it's needed for higher limits."
The continue and conclude that "We've simplified this process by using the information already provided by Apple Pay and Google Pay."