The steps towards crypto mass adoption are getting quicker.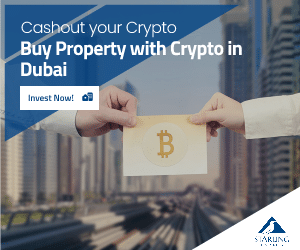 The mobile crypto app Spend just added support for Ripple's digital asset XRP.
This will offer users the ability to store the crypto and spend it using the platform's Visa debit card.
Spend adds support for XRP, TRX and more
Spend now supports 180 countries and from now on it's also available in the US as well.
The company has been adding more digital assets to its platform at quite a fast pace, and this month it added XRP, Tron, EOS, Binance Coin, DASH, Bitcoin Cash and Litecoin.
At the moment the Spend app is only available on iOS, but it was also available on Android as well.
The company pulled it from the Google Play Store last Friday due to some performance issues. They plan to create the most seamless experience for their users.
Users receive the news with excitement
On Twitter, the company's announcement of adding support for XRP and more was received with high excitement.
Users were happy to find out that the cards are also available in the US as well."Our Spend Cards are available to users who reside in the United States!  Download the Spend App on your iOS device and upgrade your Tier to Level 2 from the Profile tab to order your card!  Thanks very much! #HappySpending," the company said.
When a user asked them whether other regions will benefit from this as well, the response was a positive one: "Absolutely!  Canada, Asia, and Europe are all regions we are working on now."
They also explained that "When using the card, it converts on the fly.  All you have to do is activate the asset and swipe!  The Spend Authorization Engine converts to local fiat currency prior to loading on the network. 👍"
All these digital assets will be gaining enhanced exposure from now on.