Just recently, the US House Committee on Financial Services concluded a new meeting on cryptocurrencies, entitled "The Future of Money: Digital Currency." During this hearing, the topic of capital gains taxes on cryptocurrencies used for purchases has been debated, and the Congress was suggested to cut off these taxes.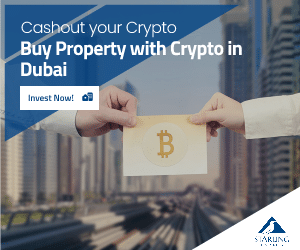 One of the four witnesses who talked before the House, Dr. Norbert Michael from the Heritage Foundation's Center For Data Analysis, praised cryptocurrencies and presented their advantages. He also debated technological advancements and asserted that the US Government has no reason to declare new technologies illegal only because some criminals use it.
"Yes, it is true that criminals have used Bitcoin, but criminals have also used airplanes, computers and automobiles. We shouldn't criminalize any of those instruments simply because criminals use them," said Dr. Norbert Michael.
Dr. Norbert Michael suggested the Congress to cut off Capital Gains Taxes on cryptocurrencies and the centralization process
"Centralizing cryptocurrencies within any government agency makes little sense. The technology promises potential benefits because of its decentralized nature. Centralizing the technology at a central bank offers no particular advantage over a more traditional electronic database," asserted Dr. Norbert Michael.
On the other hand, Dr. Michael debated the US economic freedom, asserting that, in the case the Federal Government obtains the power of deducting money from citizens with only a couple of computer actions, the economic freedom will die.
In opposition to Norbert Michael's statements, there are those of Representative Brad Sherman who condemned Bitcoin (BTC), as well as other cryptocurrencies and crypto miners, and called for an immediate ban of these digital assets. However, Sherman praised the blockchain technology and said that this technological advancement should be used on sovereign currencies, not with cryptos.
"Blockchain is a good technology, but it can be used to track and transfer sovereign currency. There is nothing that can be done with cryptocurrency that cannot be done with sovereign currency that is meritorious and helpful to society," stated Representative Brad Sherman.
Also, Sherman thinks the Government should ban US citizens to buy, sell, and mine cryptocurrencies.