Daniel Aranda from Ripple talked about Internet Of Value and how does Ripple (XRP) position itself within this emerging market. Aranda, who is involved in Ripple's Xpring for the last 5 years, discussed the before-mentioned topics during the CryptoCompare MJAC Blockchain Summit 2018 which took place in London.
Here's what is the Internet Of Value according to Daniel Aranda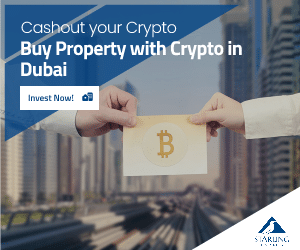 "In some ways, we view that expression 'Internet Of Value' as very literal – that there will be a new internet and that money will be directly embedded in it," stated Aranda.
According to Aranda, the Internet Of Value will run in a very similar manner as the regular Internet, only that "you have servers, like validators and miners, actually being able to communicate with each other, and they are really confirming kind of the movement and creation of value and of money."
Daniel Aranda from Ripple's Xpring also debated why Ripple (XRP) focused on cross-border payments
In the vision of Aranda, "banks are the primary participants in payment systems. They are the ones who are serving the vast majority of volume in the arena today. So, we started producing solutions for them and seeing if we could solve problems for them, and we got a lot of attraction around that."
Also noteworthy is that Daniel Aranda, from Ripple's Xpring, thinks that Ripple (XRP) is the best asset banks can employ for conducting fast and secure cross-border payments.
In this regard, Aranda thinks that Ripple (XRP) "early competitor as this market bridges out is SWIFT," but if XRP is going to defeat it, Ripple (XRP) has to offer a better service. Aranda says XRP "traction is playing out, and network effects are starting to build around that."
At the moment of this writing, Ripple (XRP) is trading at $0.47, recording a 0.08% appreciation in the last 24 hours.