Monero managed to gain a lot of interest from crypto enthusiasts.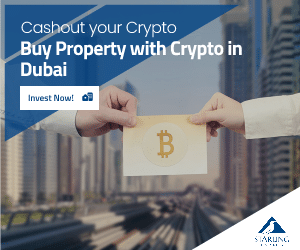 Lots of crypto fans understood the importance of privacy in 2019, and as a result, they chose XMR as an investment option.
Monero vs. Bitcoin
Now, Diego Salazar, who is an important member of the Monero community, just had an interview with AMBCrypto online publication and discussed Monero compared to the success of Bitcoin.
He was asked whether Monero is set to follow the same pattern as the one of Bitcoin in terms of adoption, he responded that the community hopes that it does.
"Because if this whole mantra and maximalism with Bitcoin continue, despite it being a pretty old broken piece of trash, I think that Bitcoin will suck up a lot of adoption," he responded.
He also said that the masses would buy BTC, but he made sure to point out the fact that there's a sense of wariness when it comes to altcoins.
"[…] but when they start looking at altcoins, it going to be 'I'm not going to either mess with this or I'm going to get some Ethereum because it's number two' and people talk about it even though it's also a broken piece of trash," he said.
We recommend that you head over to the original article in order to find out more about what he had to say.
Monero in the crypto market
Regarding the price of the privacy-oriented coin, Monero is trading in the green at the moment of writing this article, and the crypto is priced above $52.
It seems that XMR is on an upward trend these days.
Just the other day, the security of the Monero network has been addressed.
Crypto News Flash just reported that as r/tevador, an XMR contributor explained via Reddit, the new record value cannot be directly compared to the hashrate value before the fork.