KuCoin is one of the most significant cryptocurrency exchange platforms and it hit the crypto world with massive news. The platform has officially revealed that the team has finally finished the swap registration of the EOS MainNet Wallet. KuCoin team provides support for the release of the upcoming EOS MainNet and among the platform's plans is also the fact that it's set to perform an automatic asset transfer for users with guaranteed security deposit.
What happens during the EOS MainNet swap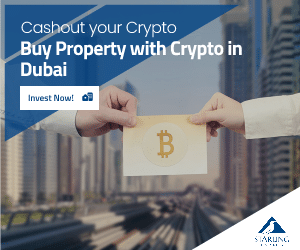 The team mentioned that all EOS deposits and withdrawals would be temporarily halted at exactly 18:00:00 on May 31st, 2018 (UTC+8) in order to ensure all the necessary procedures of the EOS MainNet swap.
Based on the official time that has been revealed by EOS, KuCoin will swap all the assets for the users automatically so they won't have to bother with anything. This will definitely help them avoid the asset loss risks, and this is a remarkable achievement.
After the upgrade is completed, the EOS assets will be swapped and converted to the EOS MainNet, and all user will have the ability to withdraw the EOS cryptos after the MainNet's release.
KuCoin team does not address the EOS airdrops
When the KuCoin team was asked about the EOS airdrops, they said that they don't have information about the subject and they asked users to stay tuned for more details and to find out whether the KuCoin team will also support any airdrop. They also asked users to read their statement regarding airdrops and forks on KuCoin.
"KuCoin has a very strict policy to decide whether to support an Airdrop/Hard Fork or not. Any new token or blockchain organizing a new airdrop will be put through the same listing requirements procedure as any other project. There will be no exceptions to this rule," the statement begins.
The announcement also says that "Any claims that KuCoin will support an airdrop/fork without being able to provide an official announcement from news.kucoin.com as evidence should not be taken seriously."
KuCoin states in the same announcement that they do not support any airdropped and forked projects.
EOS current state
EOS is currently trading at the 5th position, and it saw a slow uptick over the past 24 hours. A few days ago, on May 24, the coin dropped to $10.60, and this was its monthly low. After that, its price gradually increased and managed to cross the $12 mark.
According to the EOS chart, the last two days have not been the greatest for the coin price-wise. On the other hand, the crypto is slowly but surely gaining the momentum.